Benchmarks: CPU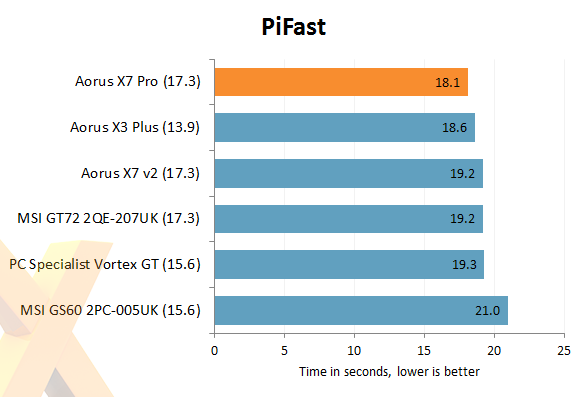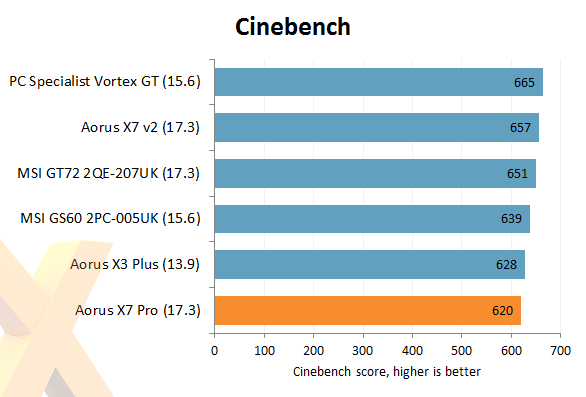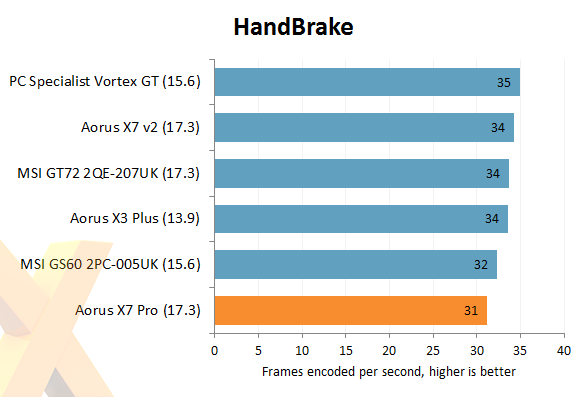 We start by examining CPU core performance... and talk about mixed results. The 3.7GHz maximum frequency of the Core i7-4870HQ propels the X7 Pro to the top of the single-threaded PiFast chart, but it isn't such good news in the multi-threaded Cinebench and HandBrake tests.
Both workloads are more demanding and hammer all available cores, and unfortunately the X7 Pro struggles to cope with the heat that's generated. The 47W chip's all-core speed dropped from 3.3GHz to 2.7GHz during these challenging tests, and as a consequence the X7 Pro ends up bottom of the charts.
The speed of the Intel chip is great during light loads, but there's no ignoring the throttling that is clearly evident. Current-generation Core i7-4870HQ simply isn't a great fit for a thin gaming laptop and Intel's next-generation Broadwell can't come soon enough.