Introduction
It's a good time to be a PC gamer with a penchant for cutting-edge hardware as graphics giant Nvidia is on the charge. Having extended the reach of its Maxwell architecture to the high-end desktop with the launch of the GTX 980 and GTX 970, the firm has quickly followed-up with laptop equivalents that tout double the performance-per-watt of previous-generation solutions.
The GTX 980M and 970M are tantalising on paper, and we haven't had to wait long for manufacturers to launch systems equipped with the new parts. The likes of Asus, Clevo, Gigabyte and MSI have already announced laptops outfitted with the aforementioned GPUs, and it's the MSI GT72 2QE-207UK Dominator Pro that is first to pass through our labs.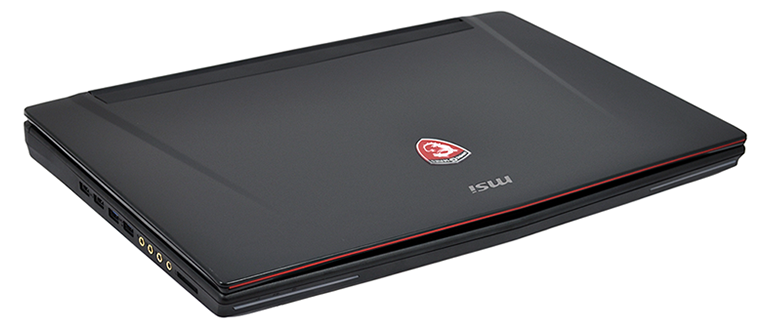 Priced at £1,999, the GT72 2QE-207UK Dominator Pro is a premium solution aimed at enthusiast users who crave the latest technology. The key ingredient here, of course, is an Nvidia GeForce GTX 980M GPU with a whopping 8GB frame buffer.
Initial impressions of the laptop itself are good. This is our first outing with MSI's revamped GT-series chassis, and there's no doubt about it, the new model is visibly sleeker than the old GT70. The bulbous aesthetic, the glossy keyboard surround and the garish trackpad are all yesterday's news, as the GT72 is far more stylish throughout.
Perusing the laptop's various parts suggests that end users won't be left wanting. The matte 17.3in display is big, there's a backlit SteelSeries keyboard with numpad, the trackpad is roomy and well implemented, the 2.1 Dynaudio sound system is surprisingly capable and the input/output configuration is ample.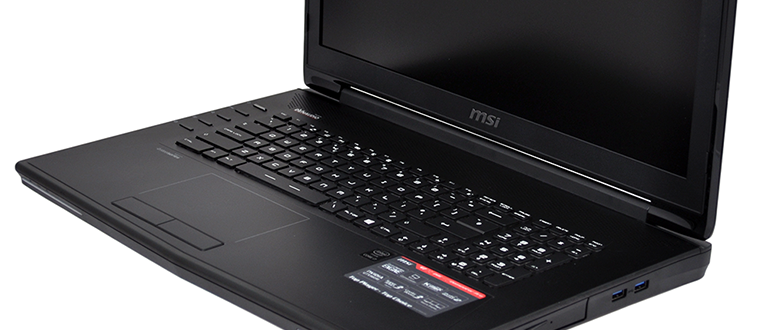 Right out of the box you get six USB 3.0 ports, four audio jacks, an SD card reader and a Blu-ray writer spread across the GT72's sides. Around back you'll find a connector for the bundled 230W power brick, Killer Gigabit Ethernet, HDMI 1.4 and a pair of mini DisplayPorts.
There's also Killer Wireless AC included as standard, as well as Bluetooth 4.0, and though it rarely gets a mention on retailer listings, the GT72 2QE-207UK comes bundled with a 'SuperPack'. This collection of added extras includes a SteelSeries headset, a SteelSeries mouse, a mousepad and a rucksack. Perhaps not quite enough to soften the £1,999 blow, but a welcome set of goodies nonetheless.
So far so good, though gamers should already know what to expect from the GT72 - the laptop has been available with older Nvidia hardware for a couple of months. It's the revised internal hardware that makes the 2QE-207UK tick, and it's quite a collection.

On the storage front, we have two 128GB Toshiba M.2 SSDs hooked-up in a RAID 0 config for the system volume, and there's a 1TB 2.5in Hitachi hard disk for secondary data requirements. 16GB of dual-channel DDR3 memory is installed as standard, and the default CPU is a quad-core Intel Core i7-4710HQ capable of hitting speeds of up to 3.5GHz.
Not a bad choice by any means, but considering the price and the target audience, we're surprised the CPU wasn't upgraded to an i7-48xx or 49xx-series part. There's no such shortcoming on the GPU front, though, as MSI goes the full hog with a GTX 980M outfitted with 8GB of GDDR5 memory.
The 1,536-core Nvidia chip is installed on an MXM daughter board that allows for future upgrades, and as a latest-generation Maxwell part, it promises greater efficiency and an enhanced feature set. In keeping with desktop parts, the highlights are Voxel Global Illumination (VXGI) technology, Multi Frame Anti-Aliasing (MFAA) and Dynamic Super Resolution (DSR). Specific to laptops, a new-and-improved BatteryBoost also promises to prolong the on-battery gaming experience by setting a maximum frame rate when mains power isn't available.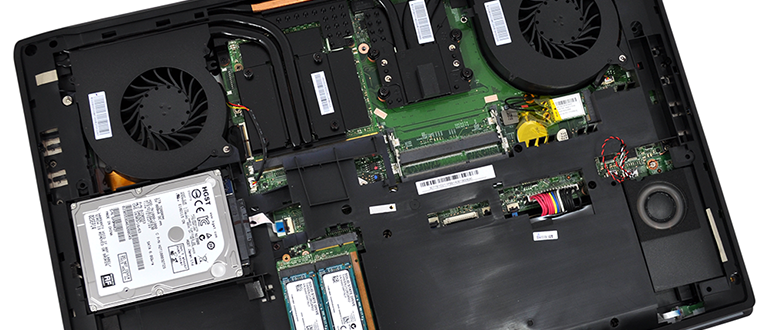 Multiple heatpipes aided by two rear-exhaust fans draw heat away from the processors and the cooling configuration works well. The laptop is quiet during light load and though the fans spin-up when gaming, noise levels are tolerable and GPU temperature remains well within reasonable levels - more on that later.
Powerful graphics, a quad-core processor, dual M.2 SSDs, 16GB of DDR3 memory, Blu-ray optics and Wireless AC... the GT72 2QE-207UK seems to have it all. Though, not quite, as there are one or two potential weak spots. The most obvious is the 17.3in display, which is a TN panel with a basic 1080p resolution. To be fair this is a respectable TN panel, with surprisingly wide viewing angles and decent contrast, but on a machine of this ilk a TN solution is ill-fitting and we'd really like to see the GT72 Dominator Pro outfitted with a higher-resolution IPS display.
The other unexpected omission is the lack of Nvidia Optimus technology. Rather than have the laptop switch automatically between the Intel HD 4600 IGP and the Nvidia GTX 980M, MSI has opted instead for a manual configuration that allows the user to switch modes by pressing a hardware button. Doing so requires a full reboot, and as a consequence we suspect most users will have the Nvidia graphics chip engaged at all times.
But what we really want to see are performance numbers and in-game framerates, so let's move on to the benchmarks...