SkyFire III X14
It's hard work choosing the right laptop, so when PC Specialist asked us whether we'd like to review the SkyFire III X14 or the Optimus V X17, we took the easy way out and opted for both. What's interesting is that, despite the size difference - one is a 14in laptop, the other a 17.4in desktop replacement - both Windows 8 machines are similarly equipped in terms of underlying hardware, with each incorporating a quad-core Intel processor and dedicated Nvidia graphics. So with the back-to-school season in full swing, which is the better bet?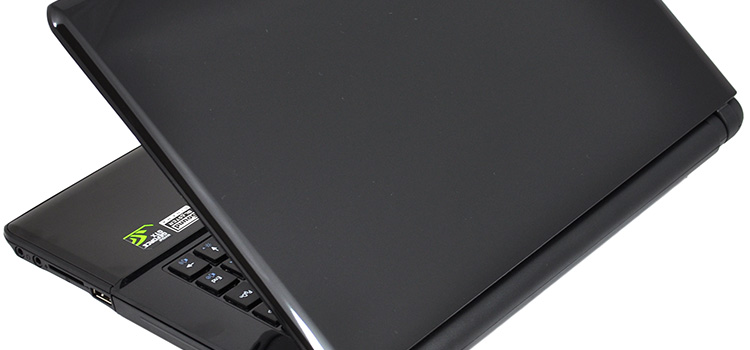 Let's start with the SkyFire III X14. Priced at £699, this 14in gamer-grade laptop aims to offer a good blend of performance and portability. Laptop size is of course a personal preference, but for us, 14in is the sweet spot; it's small enough to carry around, yet roomy enough to get through some serious work/gaming.
PC Specialist's choice of chassis for this sought-after form factor is the MSI 1492, a barebone design that carries an Intel HM87 chipset and enough scope for some powerful hardware components. Performance shouldn't be lacking, but one area in which the SkyFire III struggles to impress is aesthetics. The laptop has an netbook-like appearance - there's a lot of plastic and little in the way of finesse - and, though some might have appreciate a simple design, there aren't going to be many who are overly fond of the piano-black finish. It's a fingerprint magnet, both on the lid and on the palm rest.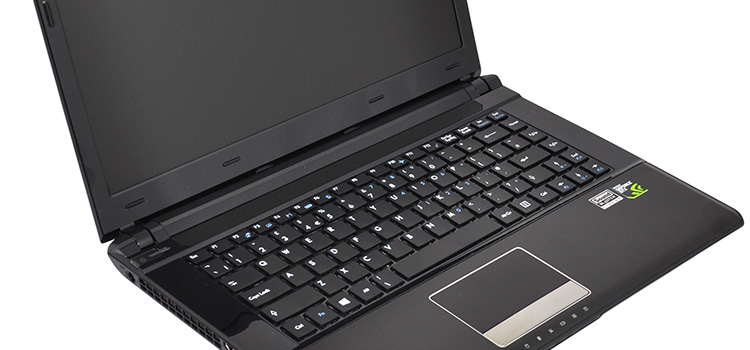 Laptops built around readily available barebone chassis are unlikely to turn heads through design, and true to form, MSI's 339mm x 239mm x 29mm frame doesn't offer a great deal to write home about. There's a bit of flex in the keyboard tray and noticeable bend in the display, but on the whole, build quality is adequate and the SkyFire III feels comfortable to use.
The system tips the scales at 1.9kg, which is a little heavier than we'd like, however the 29mm frame is reasonably svelte for a gaming machine and it does a good job of providing ample connectivity options. Along the laptop's right edge you'll find a DVD writer, a USB 2.0 port, an SD card reader and a pair of audio jacks. On the opposite side, you have a connector for the bundled power adapter, an air vent, HDMI out, VGA out, a full-size Gigabit Ethernet jack and two SuperSpeed USB 3.0 ports. Factor in Wireless N and Bluetooth connectivity, and that's just about all bases covered.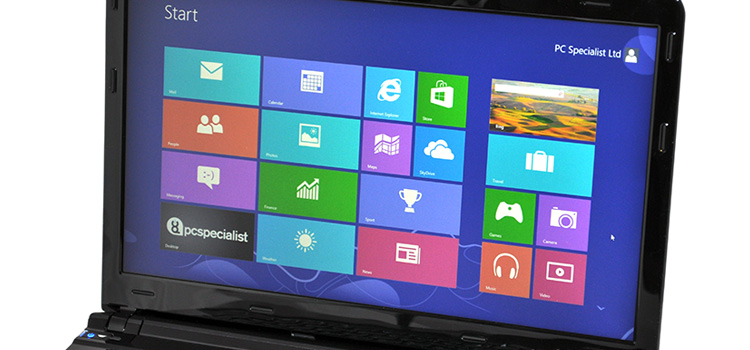 Smaller laptops have in the past fallen foul of low-quality displays with limited pixel counts. The SkyFire III is a step in the right direction thanks to the well-suited 1,600x900 display resolution, but the 14in panel unfortunately falls short in other areas. Viewing angles leave plenty to be desired on either axis, maximum brightness could have been higher, and there's room for improvement with contrast, too.
The matte finish does a good job of keeping reflections at bay, yet on the whole, this is a TN panel that might have impressed a few years ago, but now pales in comparison to what's on offer from the various tablets that are eating into laptop market share. On the audio front, the integrated upward-facing speakers struggle to produce anything other than a tinny sound, and they are often competing with the noise created by the system fan - more on that later.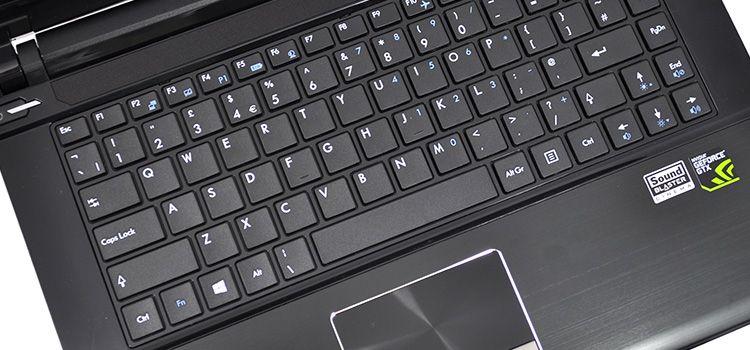 There's work to be done on the audio/visual department, but we wouldn't change a great deal when it comes to the keyboard and trackpad. The size and spacing of the keys makes for a comfortable typing experience, and there's a good amount of travel to each key press. The single-height Enter key can throw you off at first - we occasionally found ourselves hitting Page Down instead - but this is a good keyboard right from the get-go.
The trackpad feels nice to the touch, too, with a dedicated rocker that provides tactile feedback for the left- and right-buttons. Multi-touch gestures respond well, as do side-swipes in Windows 8, and the surface feels good to the touch. The keyboard and trackpad, surprisingly, are among the SkyFire III's plus points, and there's only really one obvious shortcoming; the keyboard isn't backlit.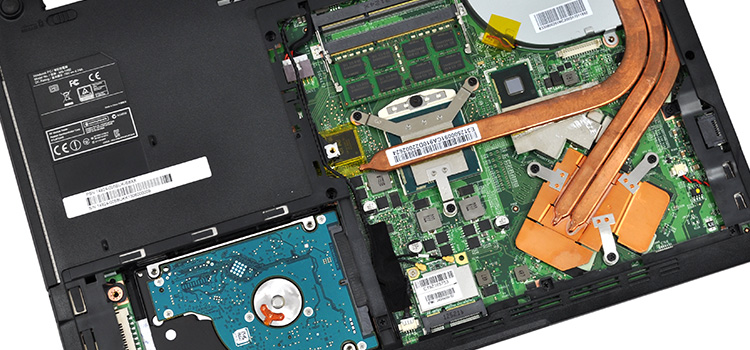 Let's cut to the chase, shall we? What makes the SkyFire III an attractive proposition is the array of powerful hardware. Our £699 review sample shows off the laptop's capabilities with a quad-core Intel Core i7-4700MQ processor, 8GB of DDR3 memory and a dedicated GeForce GTX 760M GPU that comes into play when called upon through Nvidia Optimus technology.
Storage, meanwhile, is provided by a 500GB Seagate Laptop Thin SSHD, which we believe to be a good fit for mainstream PCs. What's useful is that PC Specialist's bundle includes a couple of accessories that enhance storage flexibility. These include a dual-mSATA bracket that can take the place of the primary hard-disk slot, and a 2.5in drive tray that can be substituted for the optical drive. You could, if you wanted, have the laptop armed with dual mSATA SSDs and a 2.5in hard disk.
This is certainly among the more powerful 14in laptops on the market today, though that accolade does come with the usual caveats. When pushing the Intel processor, we found that CPU core temperature would rise up to 90ºC, resulting in noisy fans and a warm chassis - particularly on the left side, in the area surrounding the air vent. The laptop keeps suitably quiet when idle, yet keeping the underlying components cool is proving to be a real challenge and throttling does occur; we were unable to complete a run of the Cinebench benchmark without the Intel chip automatically turning-down frequency.
Given the thermal constraints of a 14in chassis, there's only so much high-end hardware you can pile into a portable laptop. The SkyFire III is clearly pushing the limits, now let's see how the Optimus V X17 fares.