Introduction
We've seen what Intel Haswell chips have to offer to high-end gaming desktops, but what do the new processors bring to the laptop space? Intel's focus is on ultra-thin, ultra-portable devices that offer a greater run-time from a single charge, and the results of the fourth-generation Core architecture are already being felt: Apple's new MacBook Air ships with the promise of all-day battery life.
It's clear which direction the industry is taking, but from what we've seen thus far, the fourth-gen processors don't give gamers a whole lot to shout about. On the desktop side of things, various questions surround Haswell's overclockability and the stock performance increase over incumbent Ivy Bridge isn't enough to warrant an instant upgrade.
What about laptops? Is the latest round of CPU and GPU updates enough to genuinely raise the bar in terms of performance? To find out, we've turned to Schenker Technologies who is among the first to launch a range of Haswell-powered gaming laptops.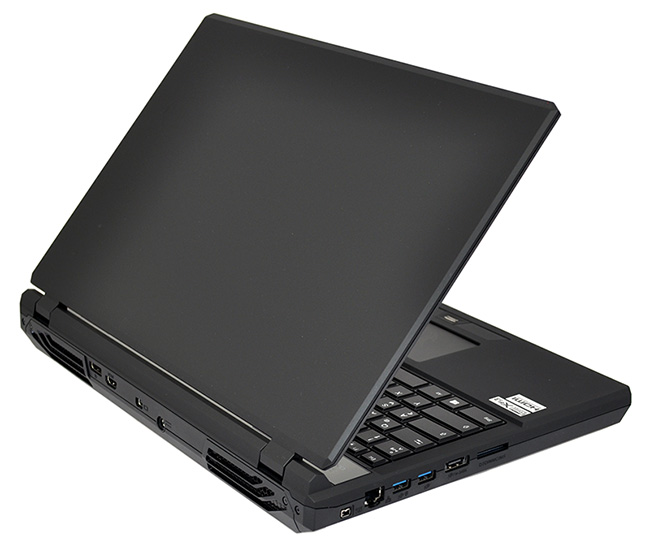 Schenker may be a name that's new to a lot of HEXUS readers, but since its 2002 inception in Leipzig, the German manufacturer has grown to become one of the more popular purveyors of gaming laptops on the continent. The company is now bringing its brand of XMG (Xtreme Mobile Gaming) laptops to the UK with a support and RMA centre in London and a UK-specific online shop front at mysn.co.uk.
Helping kick off the party is the new 15.6in XMG P503 PRO, which for a fee of £1,100 rewards gamers with a fourth-generation Intel Core processor and dedicated Nvidia 700M-series graphics.
Design
We often see the likes of Asus and Alienware release custom gaming laptops that are designed to catch the eye, but let's face it, there aren't many manufacturers who have the budget to create eccentric designs of their own. For most, the alternative is to source a chassis from elsewhere, and as far as gaming-grade frames are concerned, Taiwanese manufacturer Clevo tends to be the go-to provider.
For the P503 PRO, Schenker has turned to Clevo's P157SM; a versatile chassis that has ample room for various high-end components. And ample room would be something of an understatement, as this is a mammoth 15.6in machine. The XMG measures 45mm at its thickest point and weighs almost three-and-a-half kilograms.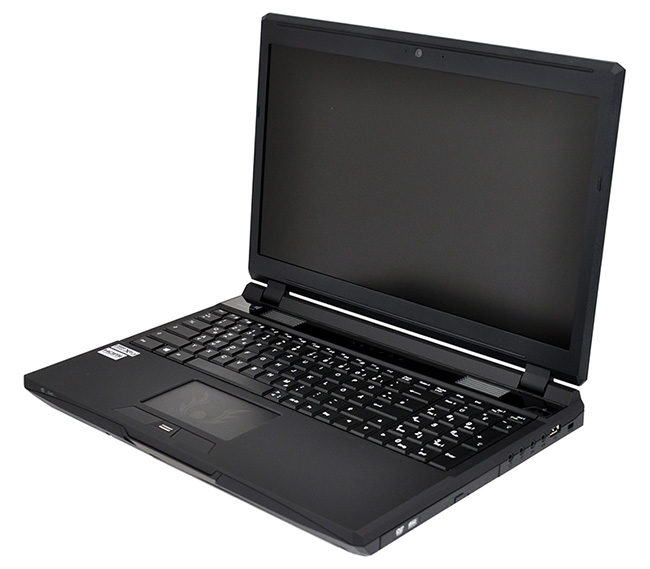 Portability isn't the primary objective and the laptop's aesthetics aren't going to have hearts racing. It's a big black box with squared edges and very little finesse. Sort of like an Xbox One, you might say, only in laptop form.
Chunky is the adjective that springs to mind yet it isn't all bad news. We would absolutely prefer a more svelte figure, but we do appreciate the fact that Schenker refrains from gaudy additions. Our review sample is a preproduction unit missing a few final touches, however we're told that retail models will include a soft-touch lid embossed with a smart-looking XMG logo, and the tribal pattern on the touchpad will also be changed in favour of XMG branding.
Still, it is doubtful that you'll fall in love with it based on appearances alone. It's going to take a closer examination of the specification sheet in order to kindle enthusiasm.