Introduction
There's been a seismic shift in the way in which consumers purchase new PCs. Sales of desktop machines continue to slide year-on-year, and mobile alternatives are the root cause. Be it laptops, tablets or smartphones, more and more consumers are finding portable devices that can cover most of their computing needs.
No surprise, then, to find that system integrators are eager to make their move into the mobile computing landscape. Scan Computers, an award-winning purveyor of high-performance desktops, is one of the latest to make the transition with a range of laptop computers launched under the 3XS umbrella.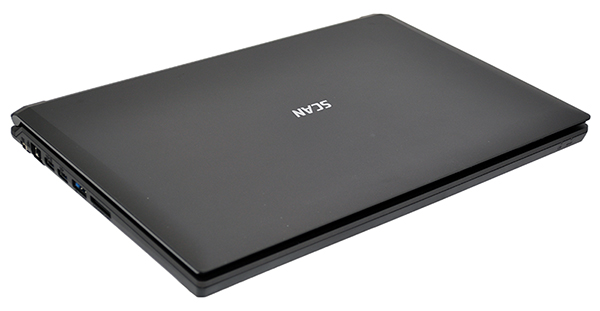 We've already examined the 11.6in 3XS Graphite LG5 and came away underwhelmed with the basic 1,366x768 display, but the laptop that's landed at our door today is a different proposition entirely. Dubbed the 3XS Graphite LG10 and armed with a full-HD display, along with a quad-core Intel processor and dedicated AMD Radeon HD graphics, this here is what you'd call a true desktop replacement.
Design
In keeping with all 3XS Graphite laptops thus far, the LG10, priced from £990, is based on a chassis from Taiwanese manufacturer Clevo, in this case the the P150EM. The company's chassis are renowned for housing ultra-high-end hardware, albeit without a lot of flair, and Scan's LG10 is a prime example.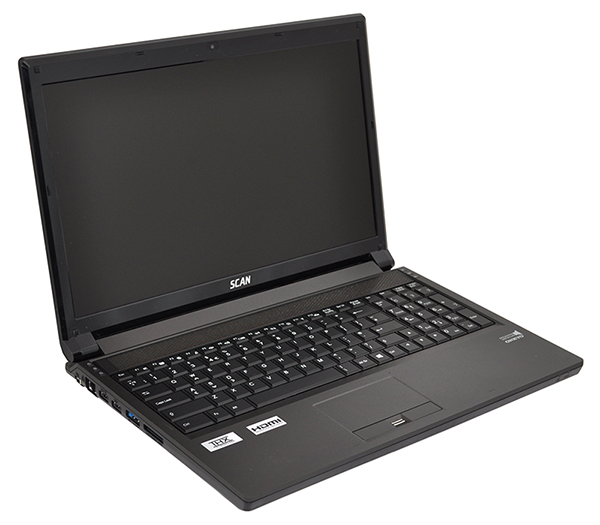 On the outside, this 15.6in machine isn't the most visually attractive. As a result of the recent surge in ultra-thin laptops, the LG10 comes across as thick and chunky, no matter which way you look at it. Measuring 43mm at its thickest point (or close to 50mm if you include the rubber feet), this is by today's standards a 15.6in behemoth.
And the meatiness isn't disguised. The edges don't taper down to a thin sliver (the LG10 still measures 35mm at its thinnest point), strong angular lines are preferred to soft curves, and the primary material is solid black plastic. There's not a lot of finesse, though the system's 3.1kg weight does make it feel suitably strong - we thought about carrying out a drop test, but decided against it in sympathy for our floor.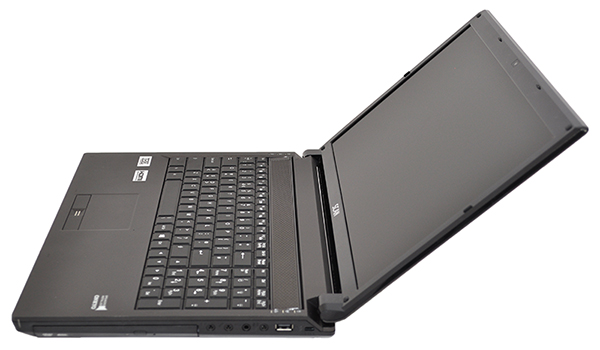 It's a man's machine, there's no doubt about that, however the sheer size makes the laptop look dated - it's the sort of slab that many of us carried around in the noughties. On the flip side Scan has kept the LG10 as sleek as humanly possible - the simple dark styling isn't anywhere near as ostentatious as other gaming laptops - and, of course, there's plenty of room for powerful components within.