Benchmarks: CPU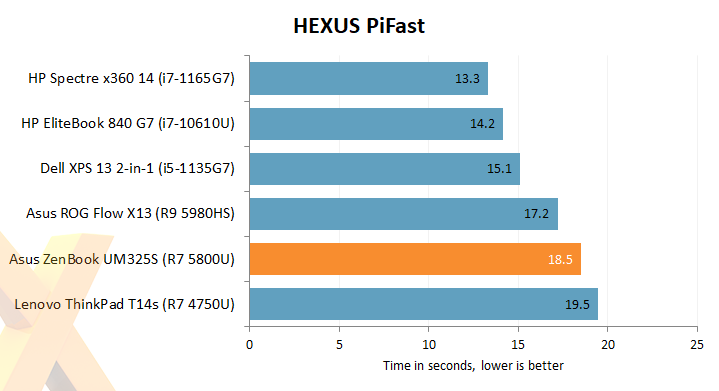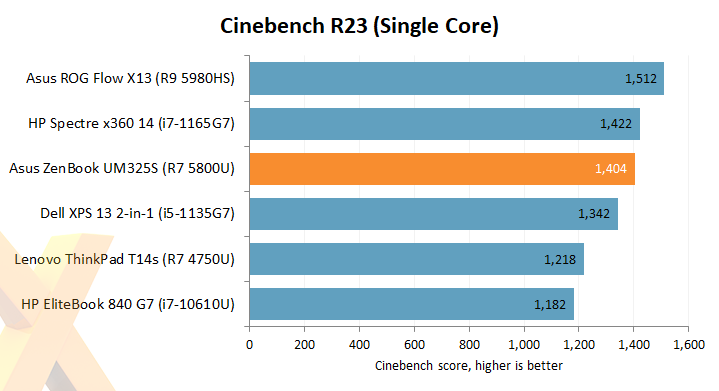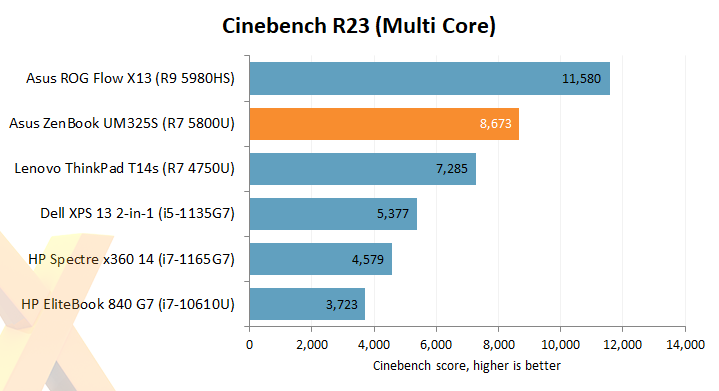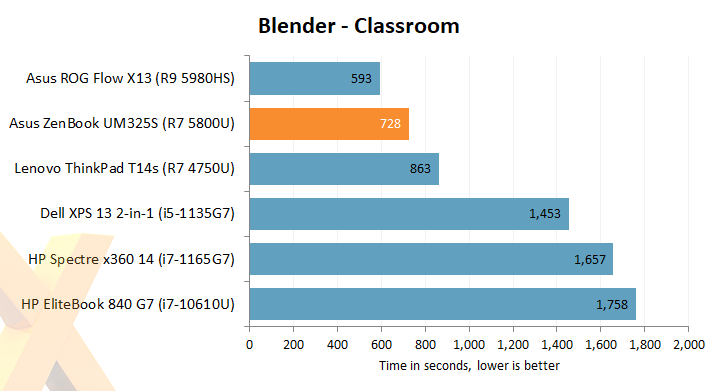 Some interesting comparisons. The Lenovo ThinkPad T14s houses last year's Ryzen 7 4750U 8C16T chip and therefore offers a good baseline.
Run in Standard mode, the Asus ZenBook starts off at an all-core 2.9GHz then dials down to 2.65-2.70GHz and a long-term 20-22W TDP. This translates to performance which is around 20 per cent higher than the Lenovo, but some way below the rampaging Ryzen 9 5900HS in the Asus ROG Flow X13. Even so, the multi-core performance is in a different league to the three Intel-based Ultrabooks, and not that many older desktops can beat the 8,673-mark score from Cinbench R23 nT.
Looking at light-load tests, arguably more indicative of day-to-day performance, the UM325 is also decent. It's subjectively fast and smooth at everyday office-based tasks such as emailing, browsing and spreadsheets. Working on it for one afternoon, it's easily fast enough to use as a desktop replacement.