Introduction
Portable computers have all of a sudden become the latest craze. For years we watched ultra-mobile PCs fail at the very first hurdle, and with one fell swoop, ASUS' Eee changed everything.
Today, the so called "subnotebooks" are a global phenomenon. They aim to offer the best of your desktop functionality in a small, cheap and long-lasting device. As you'd expect, people are lapping them up, in huge quantities.
Whilst ASUS should be given a big ol' pat on the back for being the first to truly ignite the subnotebook idea, it's no longer alone in the market. MSI, Dell, Acer and others have been working feverishly to give ASUS some competition, and in MSI's case, it's right on cue with one of the world's first Atom-powered subnotebooks, the MSI Wind U100.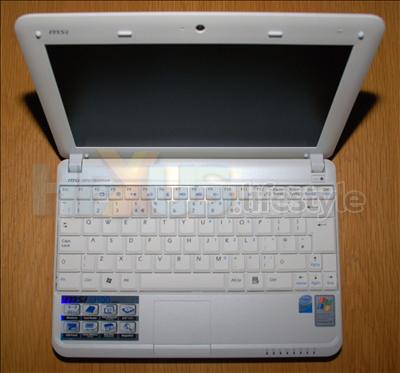 The £330 Wind U100, pictured above in Windows XP-toting form, is MSI's first attempt at cracking the subnotebook market.
If you're looking to buy into the subnotebook craze, keep reading to find out why MSI's Wind might be your best option.