Benchmarks: CPU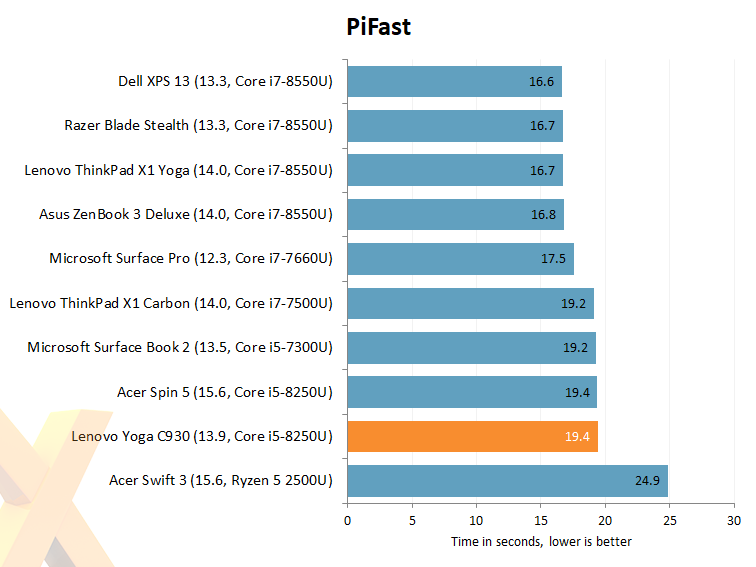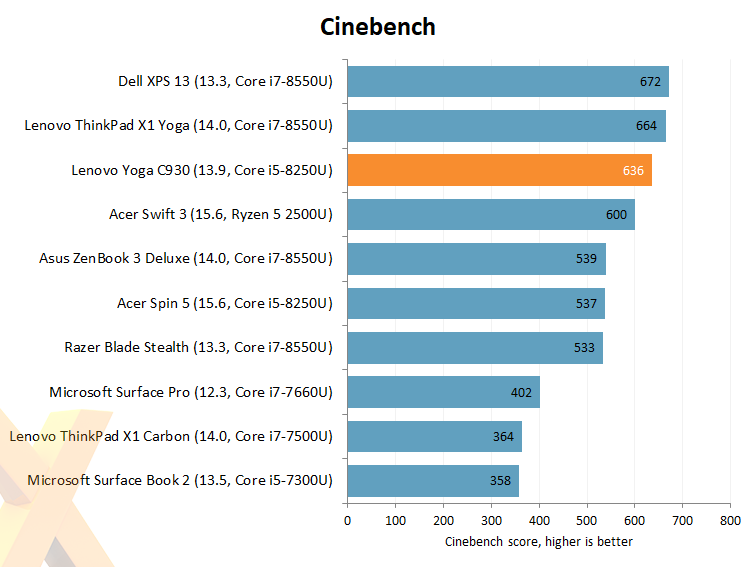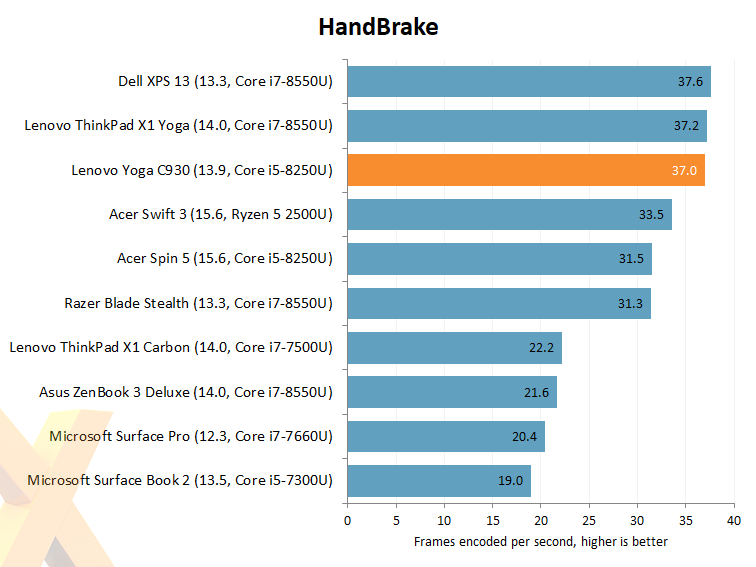 The CPU performance results are intriguing. Going purely by specification, both the Core i5-8250U and Core i7-8550U are four-core, eight-thread parts, but the key differentiator is peak frequency, with the Core i7's 4GHz turbo outpacing the Core i5's more modest 3.6GHz.
Those numbers are reflected in the single-thread PiFast test, where the i7-8550U reigns supreme, but the more demanding multi-threaded benchmarks reveal some important truths. Depending on implementation, the 8th Gen Core processors are known to throttle quite readily, resulting in large performance fluctuations between laptop designs. It is somewhat bizarre seeing the Core i5 in the Lenovo Yoga C930 beat the Core i7 in the Razer Blade Stealth by almost 20 per cent in Cinebench.
Point is, the dual-fan setup in the C930 is doing a fine job of extracting consistent results from the Core i5 chip. The only caveat here is that better cooling comes at the expense of some noise. The laptop is practically silent when idle, but when the going gets tough the two small blowers become clearly noticeable.