Benchmarks: CPU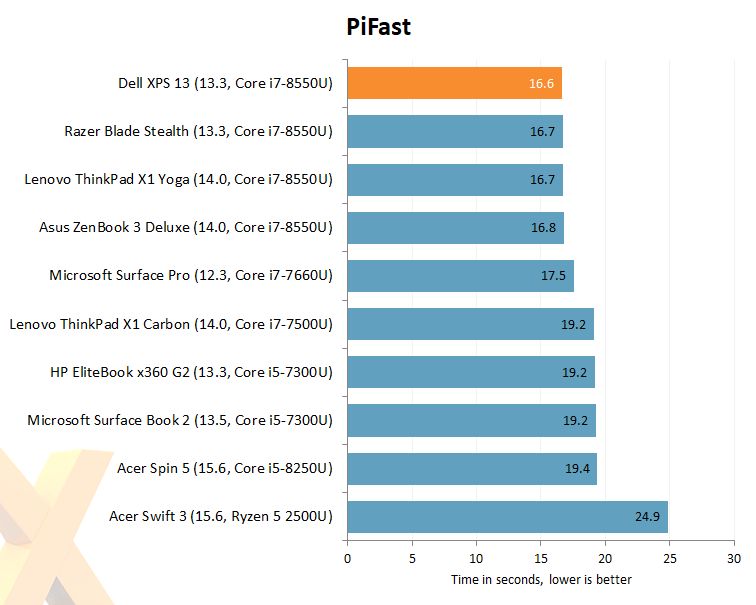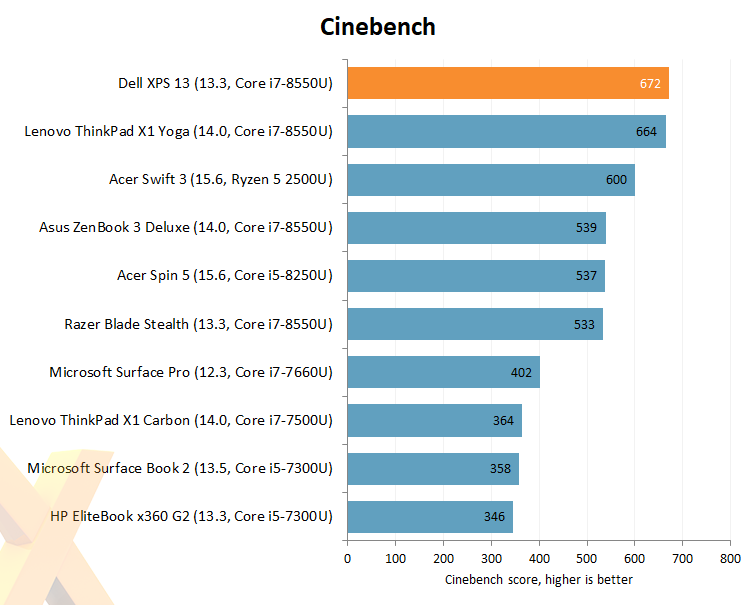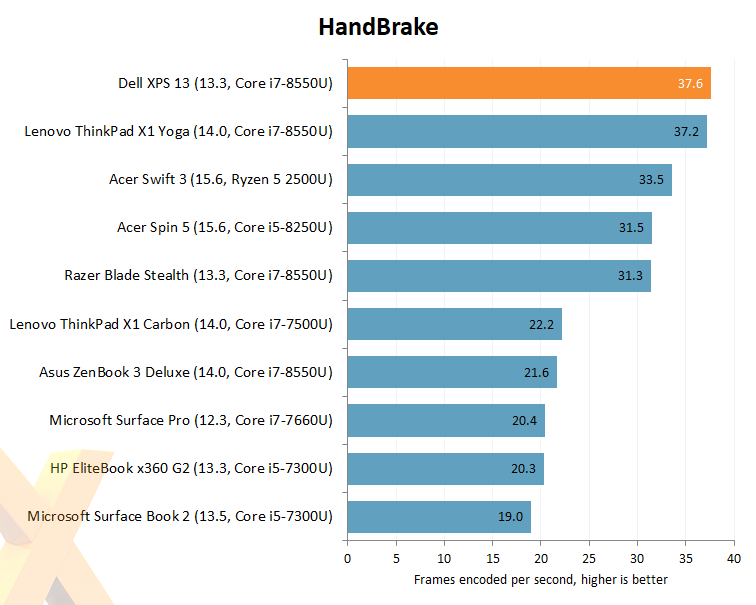 There are four Ultrabooks in our results line-up that feature the same Intel Core i7-8550U processor. Their performance varies by as much as 75 per cent in heavily-threaded benchmarks. The reason for such disparity is how each vendor configures and cools the chip.
Dell increases the nominal 15W to around 26W and lets the processor stretch its legs. All four cores and eight threads start out at 3.4GHz but temperature quickly escalates to 98°C. After a few seconds the all-core speed is reduced to 3.0GHz and then settles at 2.6-2.7GHz after a further 45 seconds, remaining there for the entirety of the workload.
Lenovo's ThinkPad X1 Yoga is able to do the same, but others reduce their all-core frequency by a lot more, resulting in fundamentally lower performance.
That Cinebench result of 672 leads the pack. Running the benchmark nine more times, back to back, pushes the CPU down to 2.6GHz and returns results between 592 and 607 marks. The HandBrake score, on the other hand, takes the minor throttling into account.
We're genuinely impressed that Dell is able to get so much out of the Core i7-8550U when using one of the thinnest and smallest chassis around.