Benchmarks: CPU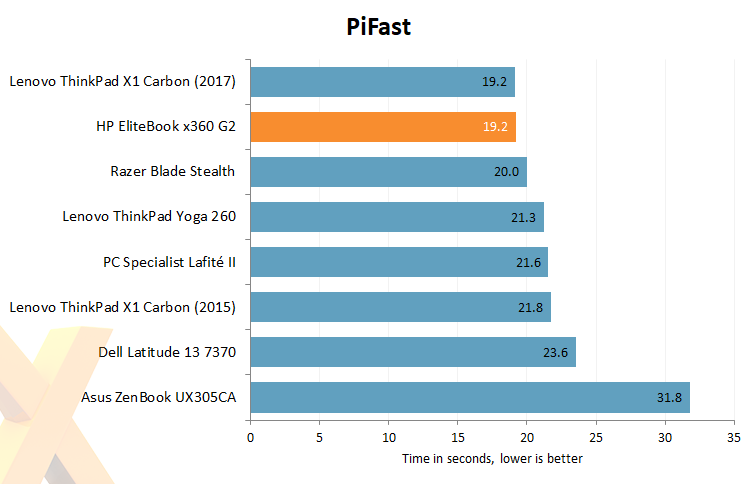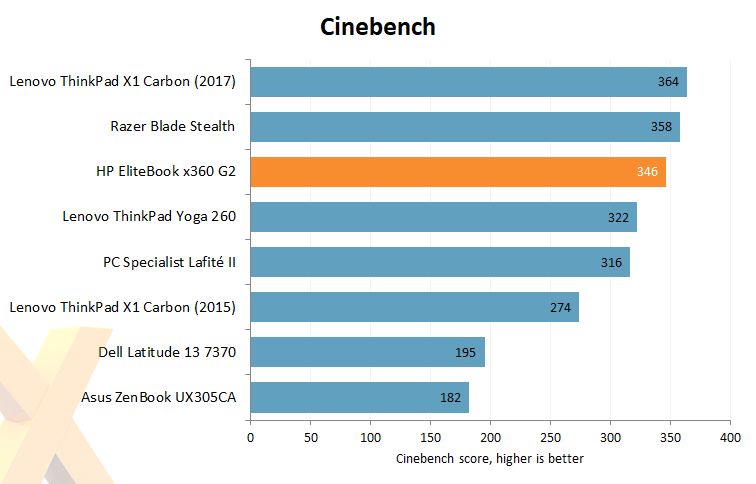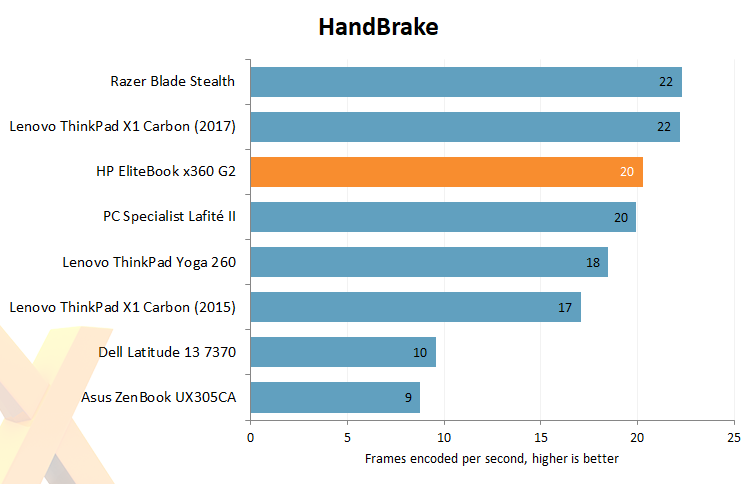 A Core i5 processor used to serve as a second-class citizen alongside Core i7, but Intel's branding has become muddled over the years, to the extent that there's now very little separating the two product lines in the mobile space.
Case in point, the 2017 Lenovo ThinkPad X1 Carbon is equipped with a Core i7-7500U while the HP EliteBook x360 G2 is outfitted with a Core i5-7300U, and it's hard to tell the two apart. The former CPU has a little extra cache and an additional 0.1GHz on base clock, but both are dual-core, hyper-threaded chips capable of boosting to 3.5GHz.
The interesting CPU benchmark tends to be Handbrake, whose demanding workload can trip up laptops with less capable cooling. During this test, the EliteBook would dial core speed down to 2.7GHz in order to keep temperature in check, hence the drop-off in performance.