Introduction
The premium Windows ultrabook category is chock-full of excellent choices right now. Got a budget of over £1,000? Then you wouldn't go far wrong with a Dell XPS 13, HP Spectre x360, Microsoft Surface Laptop, or from gaming specialist Razer.
Speaking of Razer, the company released the Stealth last year, a 12.5in ultrabook imbued with Intel Kaby Lake CPU technology, an attractive design, and potential for proper gaming through a Thunderbolt 3 connection tied to an external graphics box.
That laptop hit a lot of the right notes, but Razer believes there is still room for improvement, and such thinking is in evidence with a mid-year refresh known simply as the the new Stealth.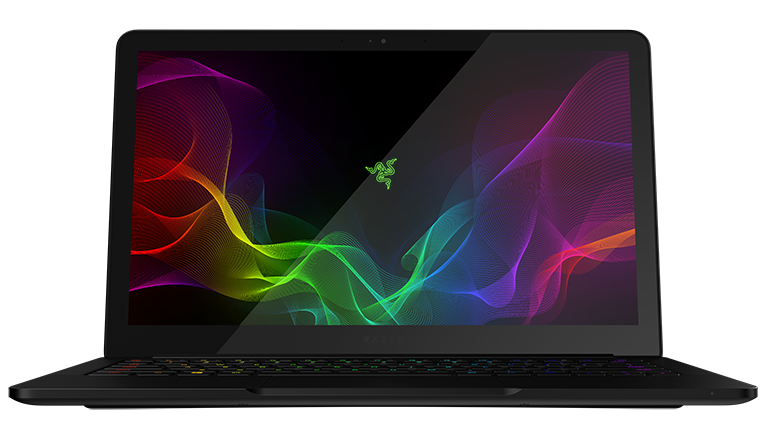 So what's new, you may wonder? Razer keeps to the established formula by using the same fingerprint-magnet chassis as before, albeit now also available in a gunmetal finish. In fact, last year's premium model, featuring a 12.5in touchscreen with a 4K resolution survives the refresh cull, but the star of this year's show is the 13.3in model shown above.
Razer has previously said that it went with a large-bezel chassis because it ''decided to pick function over form by selecting the best display on the planet'. This advice doesn't apply now that the 13.3in screen is available. The bezel still isn't as sexy as Dell's, and certainly not edge to edge, yet it feels and looks more like the laptop screen Razer should have had first time around.
Resolution matches up to the screen size well, as Razer adopts a 3,200x1,800 Igzo touchscreen multi-touch panel that is bright, even and has good viewing angles. Right above it is a 720p webcam.
Interestingly, Razer has used the opportunity of this refresh to bump up the base specification and price of the entry-level model from £999 to £1,349. For that you receive, as standard, 16GB RAM, a 256GB NVMe M.2 SSD, Core i7-7500U processor with integrated HD 620 graphics, Killer 802.11ac wireless and Razer's RGB-backlit Chroma keyboard. The same specification, with last year's screen, would have cost £100 less.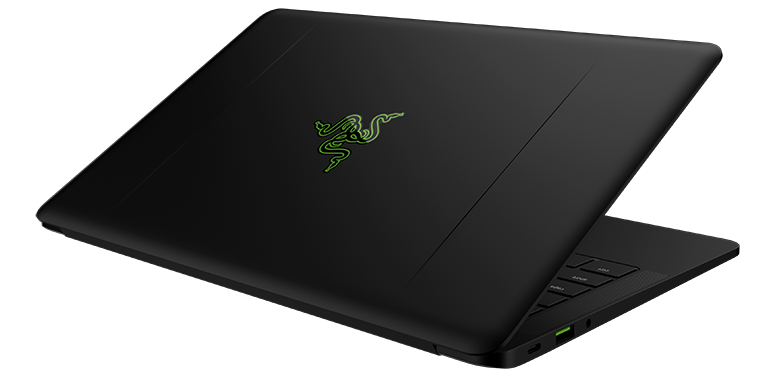 The sleek form factor remains, measuring 321mm wide, 206mm deep, 13.1mm high and tipping the scales at 1.33kg. Neither the lightest nor sleekest on the market, but certainly portable enough to slip into a small case or rucksack and for it to go unnoticed. The famous tri-snake logo lights up in the trademark Razer green, too.
Build quality is excellent, as you would expect from a chassis hewn from a single piece of aluminium. There isn't any of that flex that hinders cheaper ultrabooks - rightfully so at this price - meaning the Stealth feels very much like the premium bit of kit it is positioned as.
Ports are as before, so two USB 3.0, a handy HDMI v2.0a for transferring video and audio to an external screen, a Thunderbolt 3 USB Type-C port for charging, which can also be used as a conduit for external graphics via the Razer Core box. The charger, meanwhile, is relatively sleek, has enough cabling length, and adds 220g to the overall weight. This year's model retains the same 53.6Wh battery as its predecessor.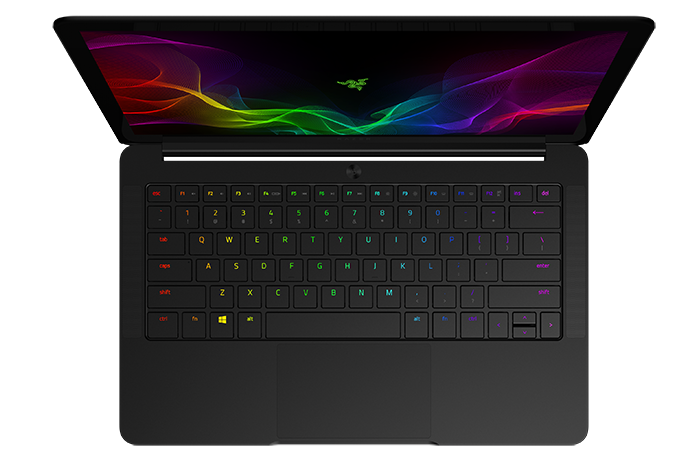 The keyboard is where Razer differentiates itself against a number of other high-profile ultrabooks. The black Stealth features the same fully-customisable, RGB-backlit, per-key lighting as its predecessor, controlled by the bundled Synapse software, and while it works well enough for short periods of typing, the shallow travel and keystroke noise is noticeable when coming from larger notebooks.
There are some nice features, mind, as pressing the function key illuminates the top row and arrow keys alone. On either side are grilles for speakers whose solid output belies their inevitably small size. The gunmetal variant, aimed more at the business user, strips out RGB and uses solely white lighting behind the keys.
Razer says the trackpad has been updated for this newer model. We found it to be responsive, smooth and supports multi-finger gestures well, and it's large enough to comfortably delineate between the left and right sides without issue.
Razer keeps the Windows 10 install mercifully free from bloatware. In use, the 15W Core i7-7500U's dual-core, hyperthreaded architecture is good enough for day-to-day work. Spreadsheets open quickly, email is smooth, while playing back movies or reading blocks of text on the semi-reflective screen results in a good experience. Load it with something heavier - our benchmark suite, for example - causes the CPU fan to run up from silent to noticeable, but never loud enough to be truly distracting.
Most gamers may dismiss the Stealth based on its use of integrated graphics alone. However, they're fine for in-browser gaming and, surprisingly, for a quick foray into games such as Overwatch run at reasonable image-quality settings. The latest Hitman averages an almost-playable 23fps at 720p low-quality settings while Total War: Warhammer achieves 25fps at the same settings. For anything heavier, there's always the possibility of additional investment in the Razer Core. Want to game on the Stealth? Best keep the games simple.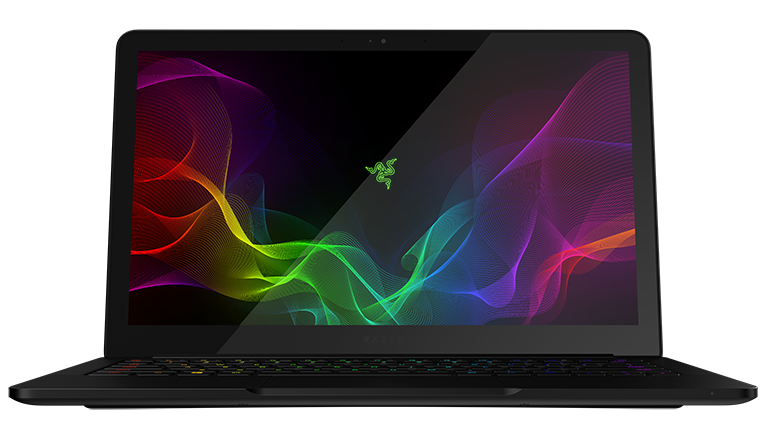 Think of this model as the Razer facelift version of an already-popular ultrabook. Let's now put this £1,349 machine through its paces in the benchmark section.