Introduction
The PC gaming market was reported to have been worth a cool $36 billion in 2016, and the biggest names in the industry are lining up to take their slice of the pie. They don't come much bigger than Lenovo, who in recent years has injected new life into its growing gaming portfolio, culminating with the launch of the Legion Y520 and Y720 laptops back at CES..
Both systems have now filtered through to UK retail, and we've been able to spend some quality time with the more affordable Legion Y520.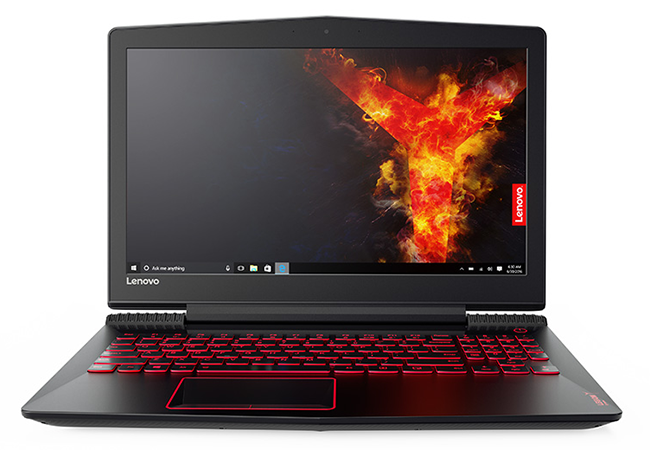 Priced from £950 and outfitted with latest-generation processor technology from both Intel and Nvidia, the Legion Y520 promises mainstream gaming performance in a portable form factor from a well-known brand. The sub-£1,000 price point is key, as Lenovo will battle against the likes of the Asus ROG Strix GL753VD and the Acer Aspire VX 15 in this crucial market segment.
First impressions are favourable. The Legion Y520 measures 25.8mm thick and weighs 2.5kg, making it a reasonably sleek gaming solution, and though Lenovo hasn't been able to resist the red-and-black cliché, the patterned lid looks surprisingly stylish. The display bezels are somewhat large, as is the case with most gaming laptops, yet Lenovo's overall build quality is good and the paintwork does a decent job of repelling fingerprints.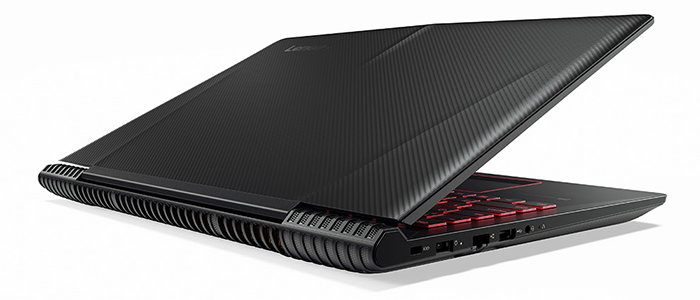 What's more troublesome is UK availability. Over in the States customers can visit Lenovo.com and choose from a range of five models, priced from as little as $780. Our friends across the pond have plenty of choice at competitive price points - including an option for meatier GeForce GTX 1060 graphics - but in contrast the Legion Y520 homepage for the UK simply states that "there are no models available at this time."
You can buy a £949 model armed with a Core i5-7300HQ processor and GeForce GTX 1050 Ti graphics from Currys, but our review sample is strangely outfitted with a more powerful Core i7-7700HQ processor and less powerful GeForce GTX 1050 graphics. This particular configuration feels a tad lopsided and is scheduled to be available later this month from John Lewis and Very at a cost of £999.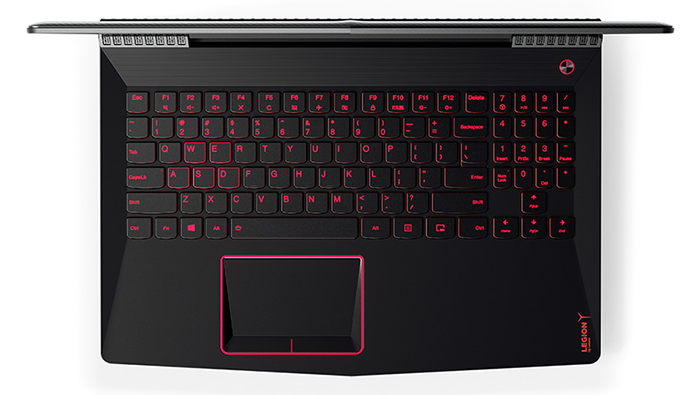 If you can find a model that tickles your fancy, the Legion Y520 is the sort of gaming laptop that doubles as an effective everyday workhorse. Lenovo has plenty of experience in making quality keyboards, and that knowledge is in evidence here as the Y520's chiclet implementation is among the best we've seen in a gaming solution at this price point. The keys are well-spaced, there's 1.7mm of travel, the layout is mostly logical and it feels comfortable from the get-go. If there's a caveat it's that the red backlight is somewhat garish, and the sunken shape of the accompanying trackpad takes some getting used to.
There aren't any surprises to be found in the rest of the specification, with Lenovo choosing to pair the Core i7 processor and GTX 1050 graphics with 8GB of DDR4 memory (in a single-channel configuration), a small 128GB Samsung M.2 SSD and a 1TB hard disk for secondary storage. The 15.6in IPS display is provided by AU Optronics and offers an ubiquitous full-HD 1,920x1,080 resolution, and Nvidia Optimus technology is at hand to switch between the Intel HD 630 IGP and dedicated GeForce GPU as and when needed. Don't expect class-leading battery life, however, as Lenovo equips the Legion Y520 with a relatively small 45Wh battery.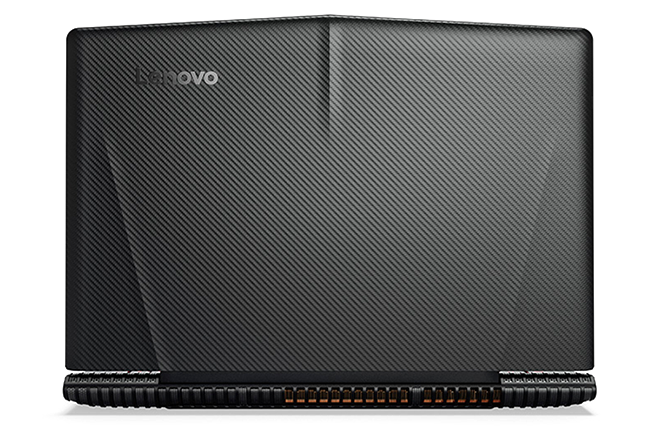 After a couple of days' use you begin to appreciate some of the finer details. The display hinge is nice and rigid, the rubberised feet keep the laptop well planted, upward-firing stereo speakers provide a satisfying punch and I/O options are comprehensive. Legion Y520's left side is home to a power connector, Gigabit Ethernet, USB 2.0 and an audio jack, while over on the right side you'll find HDMI, a pair of USB 3.0 ports, an SD card reader and USB 3.0 Type-C.
Fan noise is kept to a minimum for most tasks other than gaming, and McAfee LiveSafe is the only obvious piece of nagware on an otherwise clean installation of Windows 10. The Y520 is shaping up to be an enjoyable machine, but it will need to offer a level of performance befitting the £999 price tag so let's see what the benchmarks have to say.