Introduction
Nvidia's add-in-board partners are so accustomed to working with high-end GPUs that you wonder whether they'd quite know what to do when a tiny 135mm² die lands on their doorstep. The arrival of the GeForce GTX 1050 and GTX 1050 Ti puts manufacturers in that very predicament, as the entry-level GP107 GPU is best suited to small, compact cards that require no additional power and are competitively priced.
The natural tendency, however, is to repurpose existing high-end designs onto a slightly smaller PCB, and MSI has done exactly that with the GeForce GTX 1050 Ti Gaming X.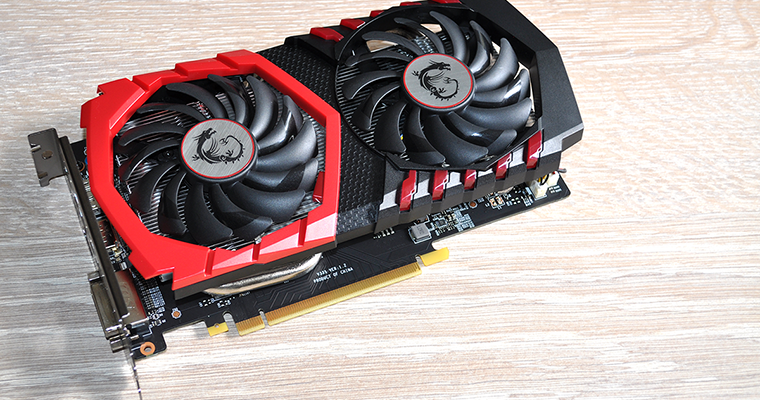 Measuring 230mm in length and extending beyond the standard PCIe height, the dual-slot Gaming X dwarfs the recently reviewed EVGA SC Gaming and isn't a great deal smaller than MSI's own GTX 1060 variant. The end result is a good-looking card with backlit elements for added effect, and a dual-fan Twin Frozr cooler that we reckon is one of the best in the business.
Both fans turn off at idle and can barely be heard when gaming, but the over-elaborate design does raise some question marks and, of course, the price. The GTX 1050 Ti Gaming X fetches £170 at retail, putting it right in the firing line of the superior Radeon RX 470 and too close for comfort with the aforementioned GeForce GTX 1060.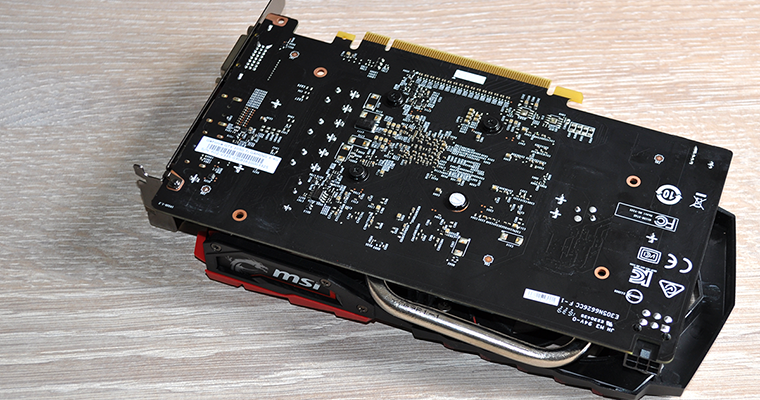 Build quality is good throughout, and a weight of just 526g takes away the need for backplate reinforcement. An aluminium heatsink beneath the two fans provides good overall rigidity and, while there's only a single heatpipe, we don't imagine the Twin Frozr configuration will have any trouble taming the underlying 14nm GPU.
Speaking of which, MSI goes the extra yard and raises shipping frequencies above Nvidia's reference. Right out of the box, core and boost speeds are heightened from the default 1,290MHz and 1,392MHz to 1,354MHz and 1,468MHz, respectively. That's the same five per cent increase we saw on EVGA's smaller SC Gaming, while the 4GB of GDDR5 memory operates at a standard 7,008MHz.
GP107's greatest strength, we feel, is its ability to deliver 1080p gaming credentials in a bus-powered package that requires no external power cables. Taking away that potential advantage, MSI positions the Gaming X model as a higher-end solution with an upgraded six-pin PCIe power connector.
The Twin Frozr is an excellent cooler - the forthcoming benchmarks will reinforce that fact - but in the case of the GTX 1050 Ti it feels as though the GPU and card design are a mismatch. The good news for those seeking a smaller, more affordable option, is that MSI has an alternative in the form of the GTX 1050 Ti 4G OC. Said card requires no additional power cables, takes up less space, is a mere 13MHz slower in terms of boost frequency, and better yet, costs £145.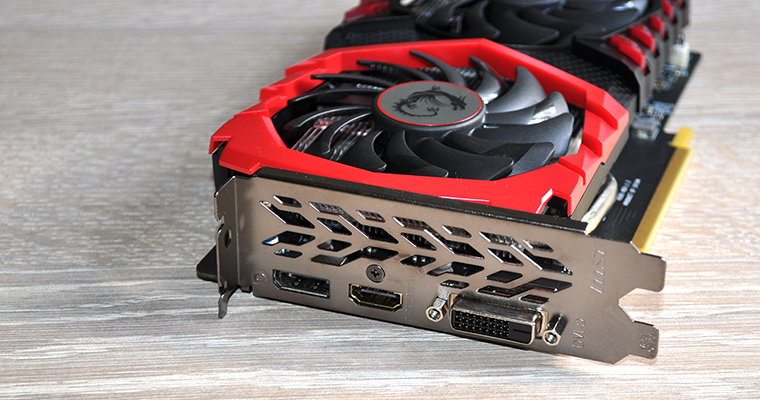 We're no closer to seeing single-slot or half-height form factors, and if you are considering a larger GeForce GTX 1050 Ti, don't expect any extras in terms of connectivity. No GP107 board will offer SLI support and most partners are opting to stick with Nvidia's default trio of digital outputs - dual-link DVI, HDMI 2.0b and DisplayPort 1.4.
The entry-level landscape is often compacted with multiple cards vying for space in a narrow price band, and GTX 1050 Ti makes most sense at below the £150 mark. MSI's Gaming X, at £170, risks being caught between a rock (Radeon RX 470) and a hard place (GeForce GTX 1060). Let's see if the benchmarks serve-up any surprises.