The Asus Implementation
Global giant Asus has been one of the first to take the RX 470 GPU and run with it using the popular Strix cooling, so let's take a quick peek.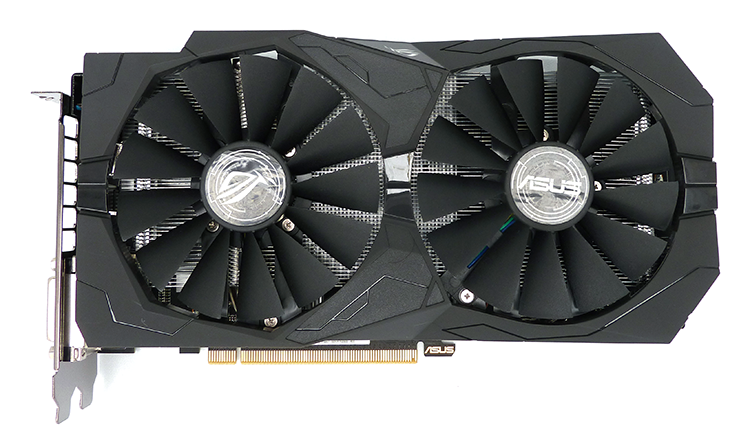 This version of Strix uses a more conservative cooler than that present on the all-singing, all-dancing RX 480, and it's the DC2 variant typically found on mainstream GPUs such as the GTX 950. It has been upgraded to RGB Aura lighting by placing the relevant LEDs behind a small opaque logo on the far side. The Aura software cycles through the same effects as on the more expensive Strix versions but, with this GPU not being part of the ROG stable, the illumination isn't as bright and coverage not as wide.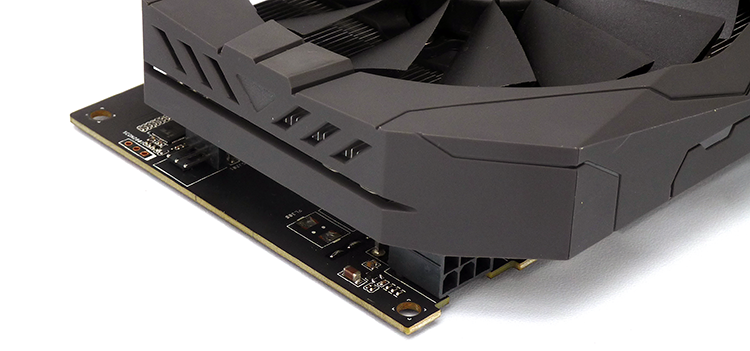 The heatsink shroud overhang obscures the six-pin power connector. Along the PCB is a single FanConnector that hooks up to a system fan for directed airflow should it become necessary.
Measuring 240mm long and fitting into a dual-slot form factor, the RX 470 is able to be housed into a wide range of systems. The cooling doesn't have the premium look and feel of the RX 480 triple-fan version we took a look at recently but should be up to the job of cooling a 120W GPU. It's good that both fans switch off when the GPU is idle.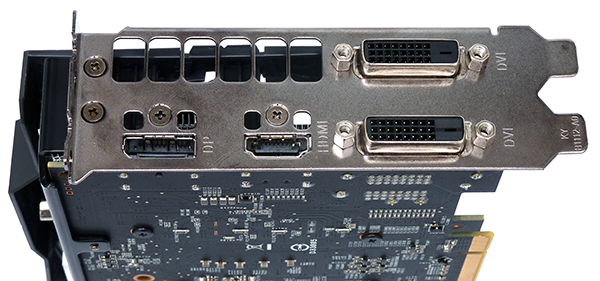 Interestingly, outputs change in the RX 470 and RX 480 models. This card doesn't have the dual HDMI (VR-centric) inputs as its bigger brother.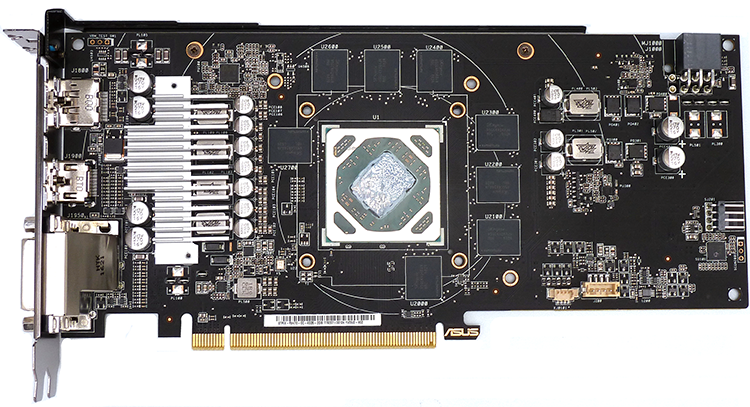 The cooler comes away with just four screws, revealing the Polaris GPU flanked by 4GB of hynix memory. Asus uses a couple of 8mm heatpipes that make decent contact with the core. What's clear is that, unlike the Sapphire Nitro, there's no direct contact with the RAM chips underneath, though the VRM components are covered. This is Asus' most basic offering designed to meet a price point.
And given that AMD has inferred a £180 street price for the very cheapest RX 470 cards, a price which we believe to be too close to the RX 480 for comfort, Asus charges an extra tenner for this Strix, or £190 all told.
Frequencies will dictate how RX 470s stack up against their peers and the inevitable comparison against RX 480. Asus ships this model in an OC mode of 1,270MHz peak core and 6,600MHz memory. We used the GPU Tweak Utility to downclock the card to retail Gaming Mode that runs at 1,250MHz core and the same 6,600MHz memory. Being fair to Asus, the company does offer reviewers the opportunity for using a retail BIOS for evaluation purposes.