The Card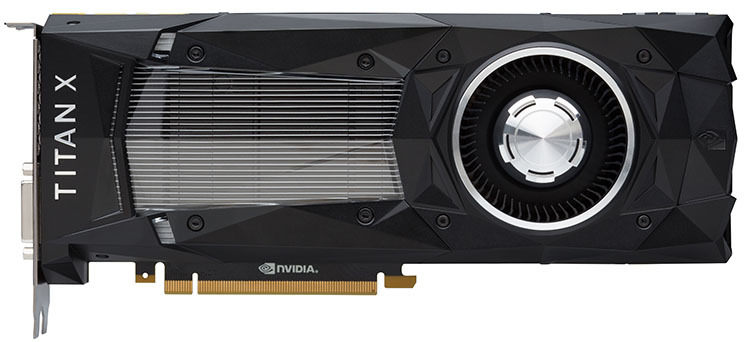 We've met before, right? This is the same cooler as that found on the GTX 1080 and GTX 1070 FE cards, albeit dressed up in black this time around.
Nvidia has no reason to call this a Founders Edition because there is only one variant: this one. You know the old saying about buying a Model T Ford. Knowing that cooling is the same as present cards should allow high-quality system integrators to offer the Titan X with watercooling and, one would hope, higher frequencies out of the box.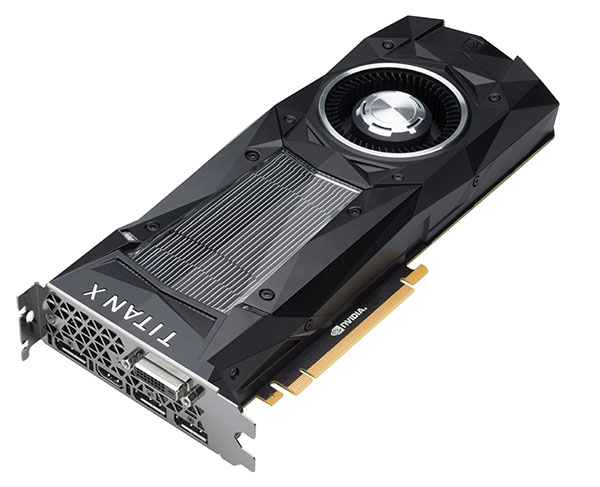 Measuring 10.5in long and fitting into a proper dual-slot form factor, the Titan X can be used in an array of smaller chassis. But whilst the cooler looks beautiful and is built to a high standard, it's not the best when it comes to performance and cooling. Nvidia's partners have routinely shown they can construct HSF units that offer lower temperatures and lower noise than the original, even with higher frequencies to boot.
This frequency point is actually very important when you come to see the benchmarks; we'll explain why along the way. As it is, this Titan X also toes the party frequency line of 1,418MHz core and 1,531MHz boost. 12GB of memory runs along at 10Gbps.
Outputs remain the same as the modern Nvidia quintet of three DisplayPort 1.4 (ready), a single HDMI 2.0b and dual-link DVI.

The logo lights up the traditional GeForce green when power is supplied through the 8+6-pin connectors usually reserved for the Titan line of GPUs. There's no fancy RGB lighting or multiple fans on this model. We'd encourage Nvidia to add a little bit of technology such that the fan switched off at low loads, as has become common on partner cards.
It would have been nicer to have the logo changed to Titan X for this model, given that Nvidia doesn't brand the card as obviously part of the GeForce stable.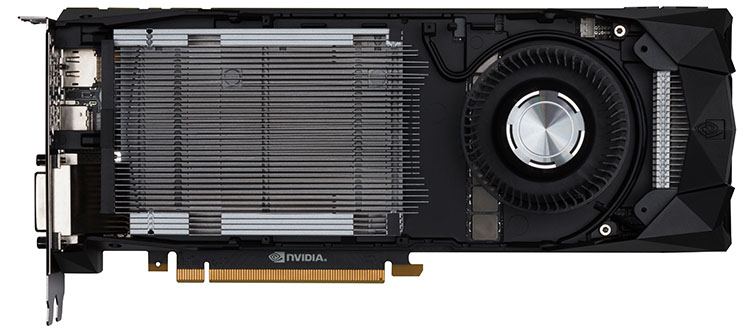 Yup, this could be a GTX 1070 FE if you didn't know better. The fan pushes air across to the left-hand side and out of the rear of this fully-enclosed design. Appreciating that more wattage is plied through the GPU and PCB - 250W vs. 180W for GTX 1080 FE - Nvidia adds a heatsink to the back. The traditional SLI fingers remain in their usual positions, and the card offers two-way SLI at the outset.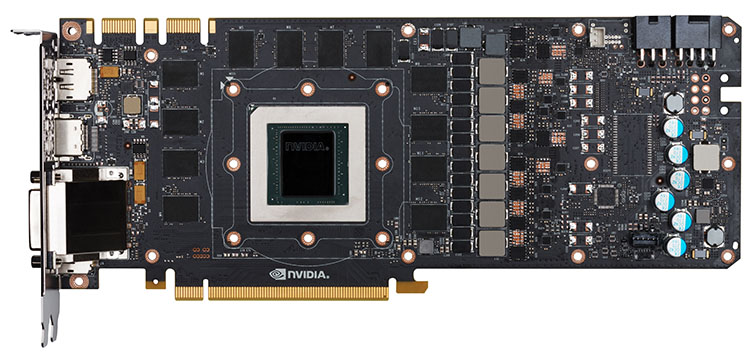 The large GP102 die takes centre stage in this one-and-only version of the Titan X. The overall layout is naturally very similar to the previous-generation Titan X (Maxwell), with, now, 12GB of GDDR5X memory crowding around the GPU.