Overclocking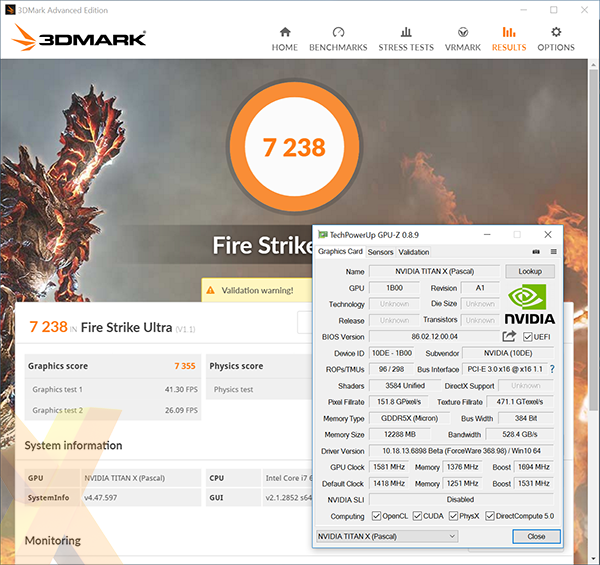 Here is a section that gets interesting. We overclocked by increasing the power target to 120 per cent and setting a 90°C temperature. The fan goes nuts (3,000rpm-plus) trying to keep the GP102 in a modicum of check.
Spec frequencies alone don't illuminate what's happening. The extra power target gives the Titan X room to breathe and really push the core. More power means a higher core speed, and our sample ran at very close to 2,000MHz when overclocked, which goes against what the above screengrab is telling you. Memory scaled to 11,000MHz, as well.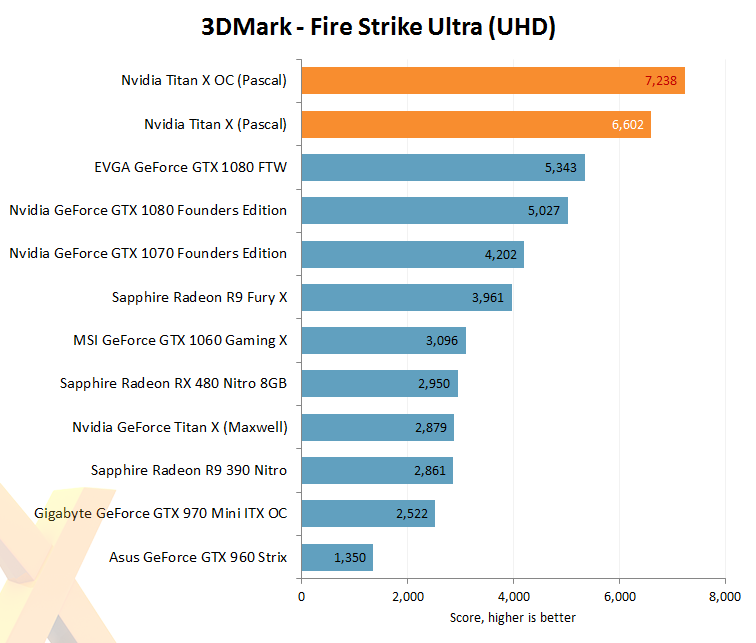 A decent, if unspectacular, rise in 3DMark.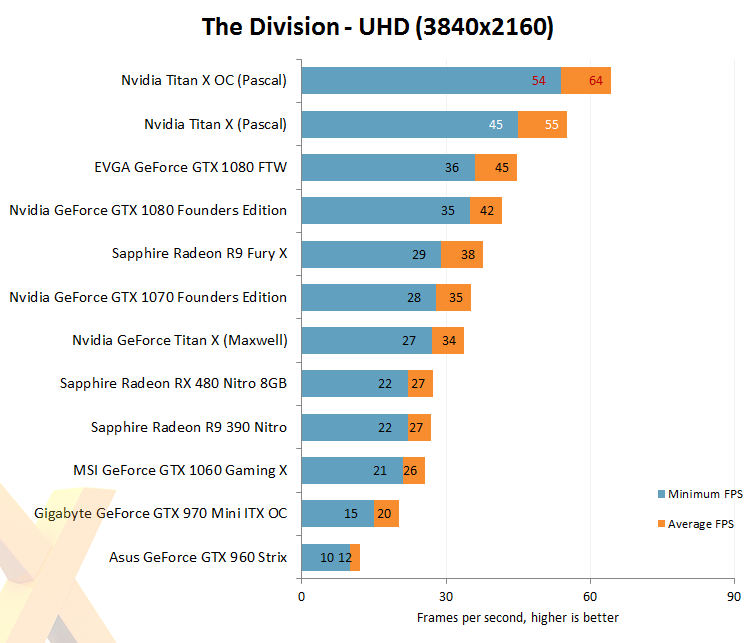 Here we go. More than 15 per cent extra performance though the overclocked frequencies would normally suggest a lower increase. It's all about the speed the core is able to run at, and it's why we'd love to see Titan X outfitted with a better cooler or watercooled from the get-go.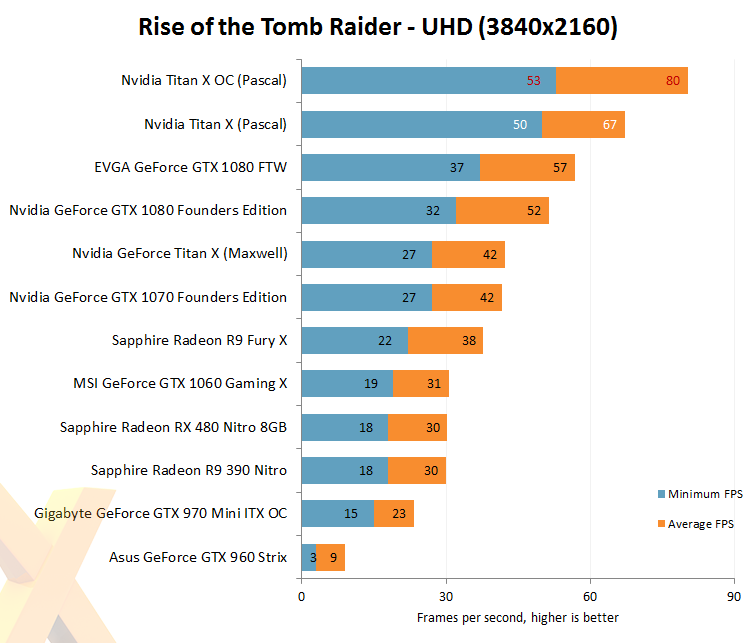 Waterblock specialist EK has announced a block for August 16. A quality watercooling system, one would hope, should enable us to see the very best of the GP102 die.