Overclocking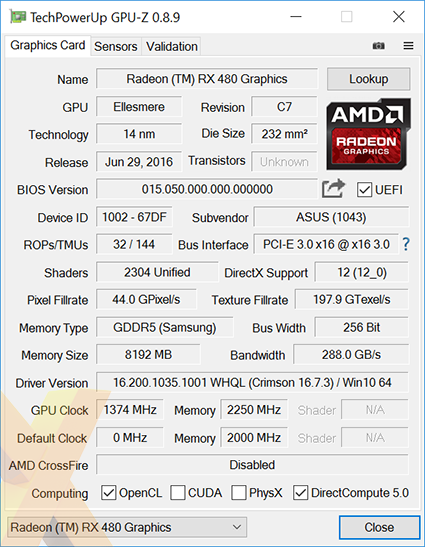 The reference RX 480 card had limited scope for frequency headroom. Using the same methodology, that is, increasing the power target by 50 per cent and then raising clocks, we managed 1,374MHz core and 9,000MHz memory. The GPU achieved a steady-state 1,315MHz under load.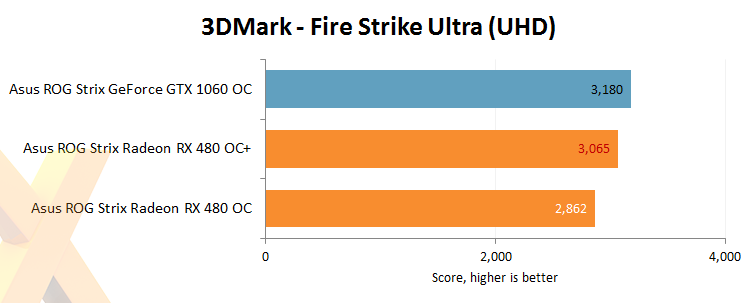 Though overclocked, the RX 480 is not able to beat the out-of-the-box GTX 1060 OC.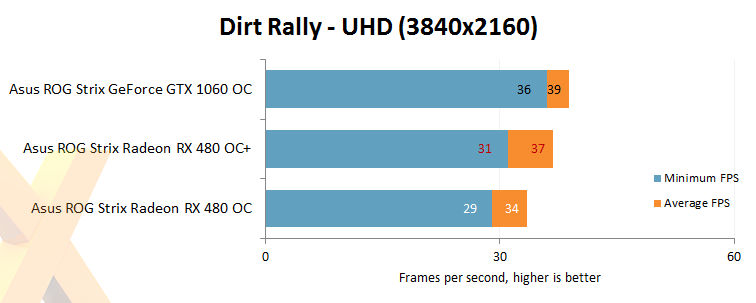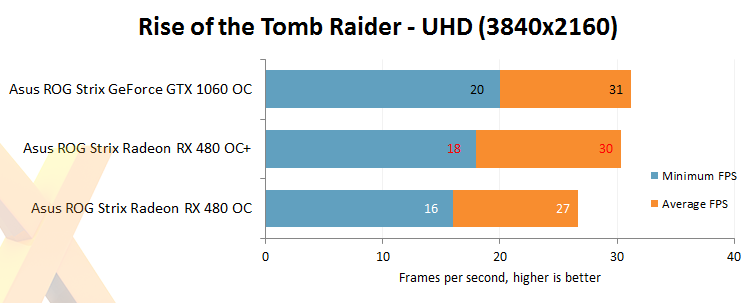 And it just so happens that the trio of games we've historically used don't enable the RX 480 to scale higher than the standard GTX 1060.
Just to add some colour, running Doom via Vulkan sees average frame rates climb from 42.4fps to 46.1fps. Hitman, meanwhile, increases performance from 34.2fps to 37.3fps.