Power, Temperature and Noise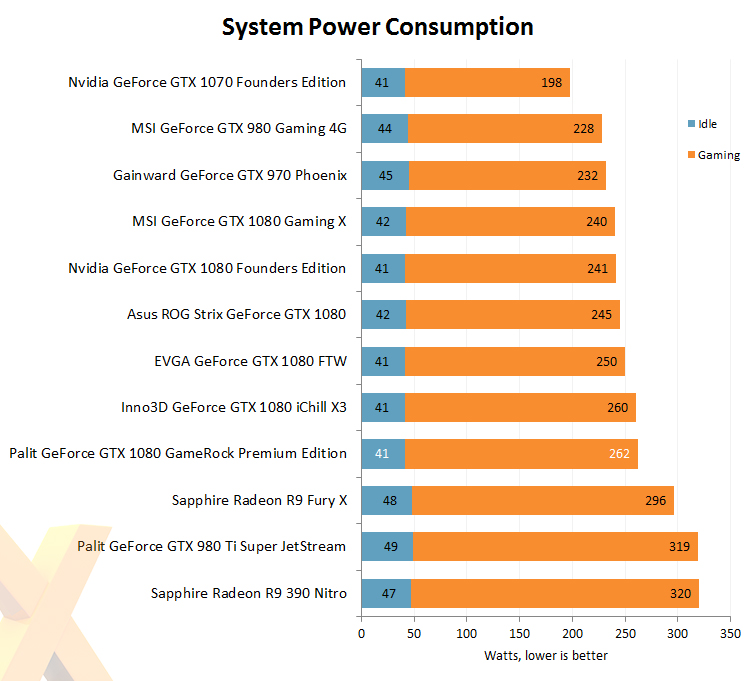 Power consumption mirrors performance. Palit's GameRock Premium Edition is a smidgen quicker than most other GTX 1080s when gaming, and that small advantage is reflected in slightly higher power draw.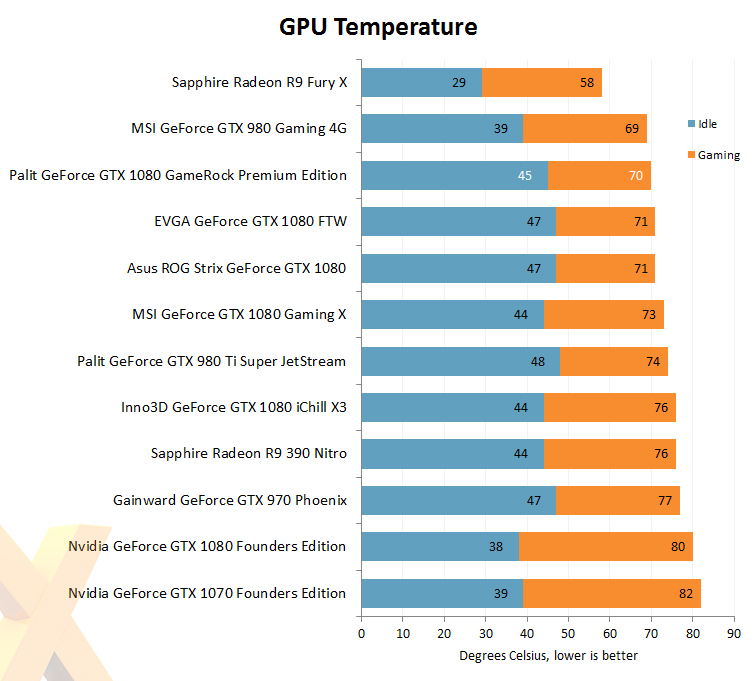 That mammoth cooler is really working a treat. GameRock is not only one of the quickest GTX 1080s going, it's also one of coolest. Considering the boost frequencies, keeping to 70ºC with an air cooler is an impressive showing.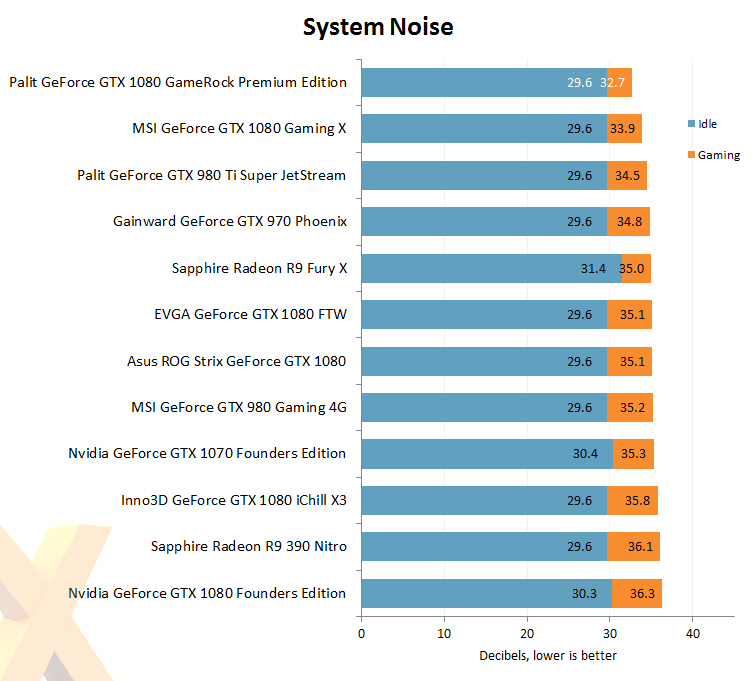 It might be big and heavy, but the GameRock sure does tick a lot of the right boxes. In addition to running nice and cool, it keeps remarkably quiet at all times. We hear little more than a gentle hum coming from our sound-optimised test platform when gaming. The only caveat, and it's a minor one, is that Palit's fan profile isn't perfectly smooth. If you get up close and listen hard, you will occasionally hear it rev-up in response to temperature fluctuation. But hey, we're nitpicking: GameRock Premium Edition is one of the coolest and quietest GTX 1080s out there.