GTX 1070 Founders Edition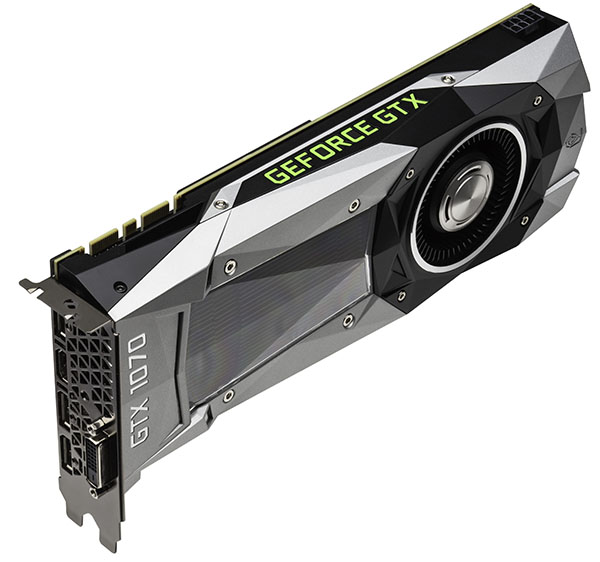 The GeForce GTX 1070 Founders Edition card uses the same heatsink design as the GTX 1080, as far as we can discern, and the only differences between the two is the name inscribed on the front left-hand side and on the back.
Such a move makes sense as Nvidia doesn't have to manufacture a different heatsink for a graphics card that uses the same die and memory location. Measuring 10.5in long, presented in the usual dual-slot form factor and powered from a single 8-pin connector, this remains a tidy package.
Nvidia has set an MSRP of $449 (£399) for the Founders Edition, and add-in card (AIC) partners will have a slew of their own boards available on June 10, starting at $379 or so, we hope.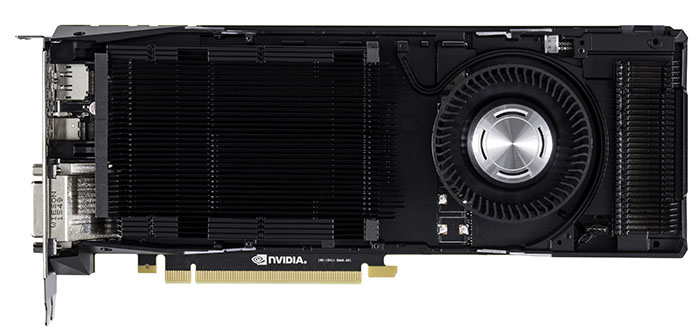 Back on point, here's the GTX 1070 FE with the cooler removed. The radial fan pushes air across the large heatsink on the left and then out of the back of this fully-enclosed design. You can see the heatpipes jutting through the array of aluminium fins, so this is simpler cooling than the larger, more elaborate heatsinks often employed by AICs. But how much cooling does a 150W board really need?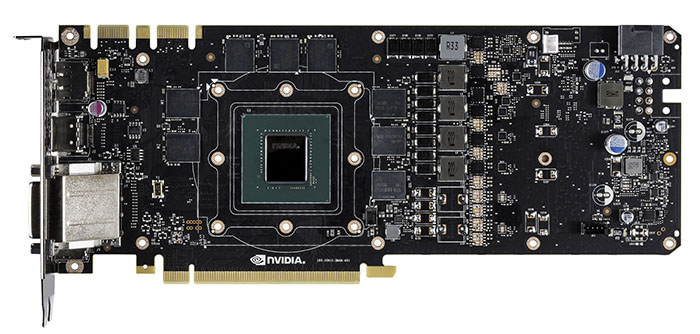 And here's the base PCB with the GP104 die taking centre stage. 8GB of GDDR5 memory surrounds it and is itself, along with other components, partially cooled by the heatsink plate above.
There's little argument that the GTX 1070's heatsink is well made and certainly looks the part, but we're still surprised by the price premium Nvidia is charging for what's been described as a reference card in the past.

Outputs match the bigger brother's, too, which means three DisplayPort 1.4 (ready), a single HDMI 2.0b and dual-link DVI.