Power, Temperature and Noise
Ever considered the GTX 950 anything other than an energy-efficient architecture? A system-wide sub-150W reading confirms the power-sipping nature of the Maxwell die.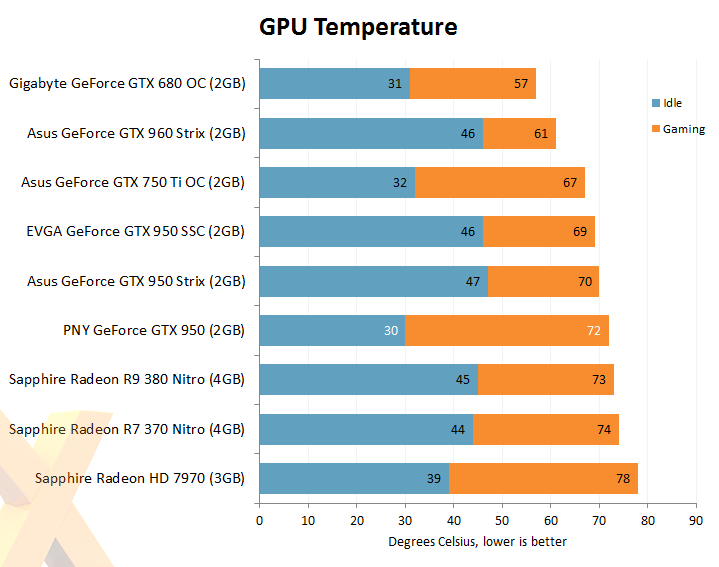 The single fan spins at approximately 700rpm when idling, rising to 1,500rpm at full chat. There was no evidence of core throttling during gaming, and the 72°C temperature is reasonable.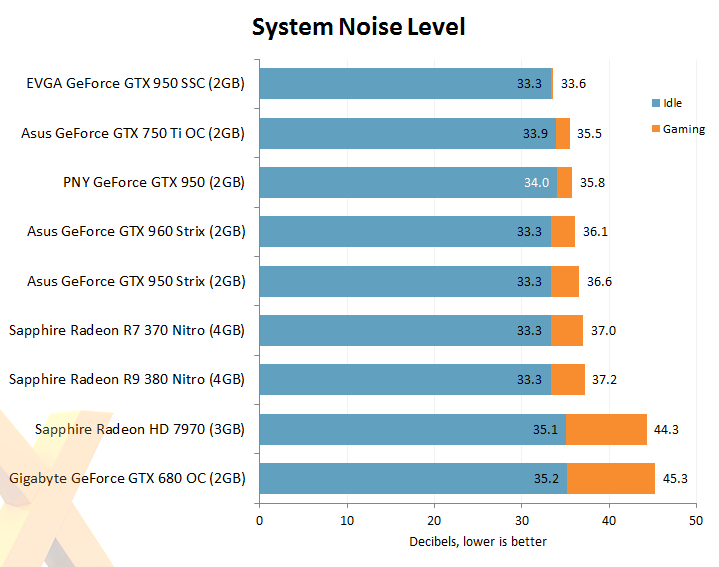 It would be quite a feat to make a loud GTX 950. PNY does a good job at compromising between temperature and noise.