Introduction
The GeForce GTX 950 GPU is one that will appeal to those of you who want to game at 1080p but don't have the budget to stretch to exotic cards such as the GTX 980 and Fury.
Cutting down on the present GTX 960's GM206 die is the not-so-secret method of constructing the GTX 950's DNA, and this new GPU's introduction serves as means of filling a rather obvious gap in Nvidia's mainstream arsenal.
We've already seen cards from Asus and EVGA, with both overclocking their respective efforts way past the reference specs laid down by Nvidia. PNY, usually more conservative in its approach, is next on the review table.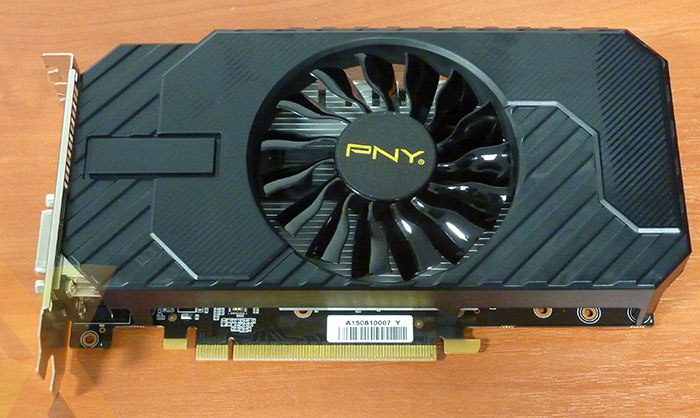 Adhering to the philosophy that GTX 950 should be a small, unobtrusive card, the PNY model measures 200mm long and features a central 80mm fan that pushes air primarily out of the top and bottom of the card. It's a shame that a GPU outfitted with a 90W TDP isn't cooled by a single-slot design.
PNY's under-the-hood cooling consists of an aluminium heatsink that's bereft of the usual array of heatpipes we see on modern designs. The heatsink, in this instance, makes direct contact with the core and relies on the heat-transfer properties of aluminum alone to keep temperatures in check.
The one downside to not using a hunk of copper or heatpipes is manifested by the fan remaining on at all times, in direct contrast to the competition, so we do recommend PNY look into this for subsequent models - we have become accustomed to near-silent computing when the system is idling.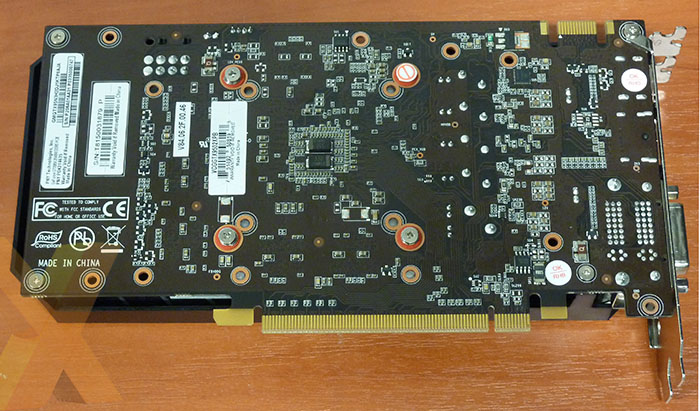 PNY makes the sensible decision to go with a reference-style PCB rather than design one of its own; we're likely to see a fully-custom design when the inevitable XLR8 enthusiast model is released at a later date. 2GB of GDDR5 memory is contained around the core and, like many other cards, PNY runs it at a default 6,612MHz.
The core, meanwhile, is practically at stock speeds. Chiming in at 1,026MHz base and 1,190MHz boost, the frequency is the lowest of any partner card thus far, falling over 10 per cent behind the aforementioned Asus and EVGA examples. We're not sure why PNY is this conservative as the GPU has headroom to spare, but the company plays it ultra-safe with its entry-level GTX 950 card.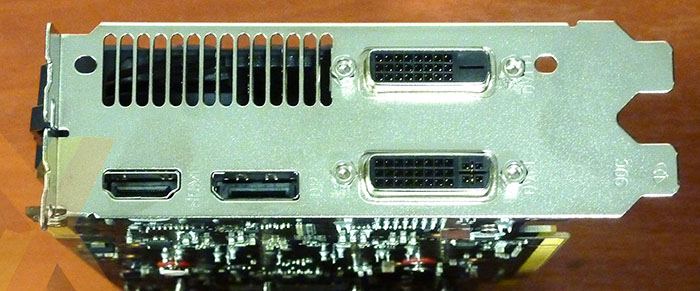 Outputs are very sensible for a mainstream graphics card, comprising of two dual-link DVI, DisplayPort and HDMI, so no complaints here.
The £130 retail price is at the lower end of the GTX 950 scale, but we note that other partners are offering pre-overclocked cards for the same outlay. More pressing still, the better-performing GTX 960 OC cards are available for just £10 more here in the UK, along with Metal Gear Sold V, thus putting absolute value into sharper focus.