Power Consumption, Temperature and Noise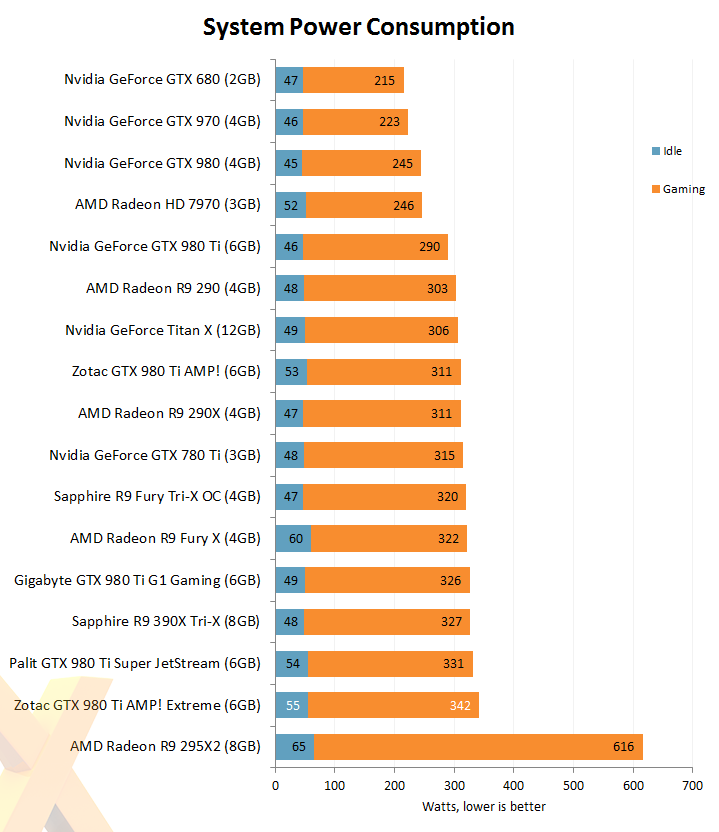 Galloping along at 1.42GHz naturally increases power consumption by more than other similar cards. Zotac keeps the voltage sensible, however, as the sample uses 1.174V at full load.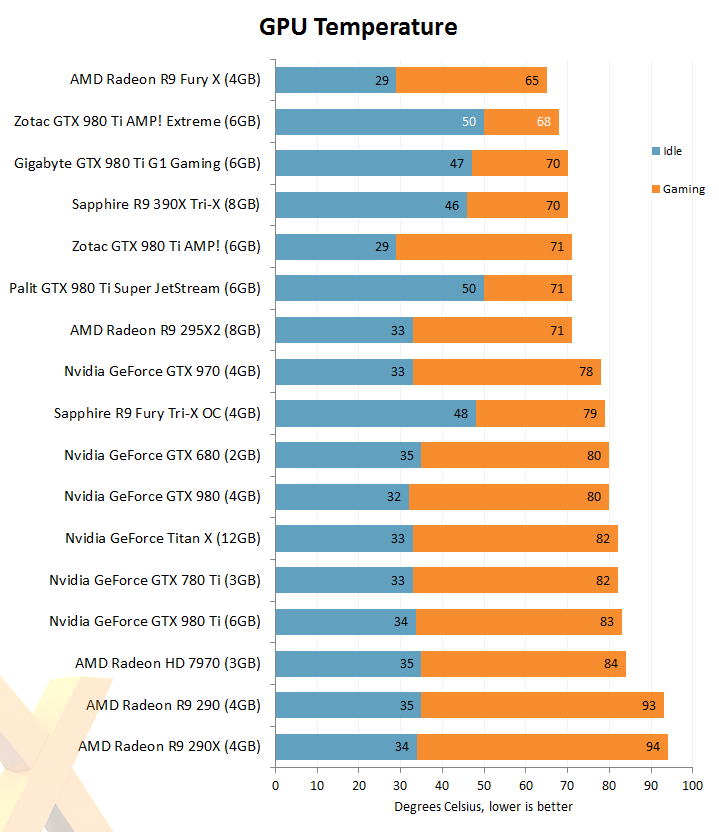 Oversized is good for temperature and noise. That slab of aluminium and copper is able to keep the GPU under 70°C.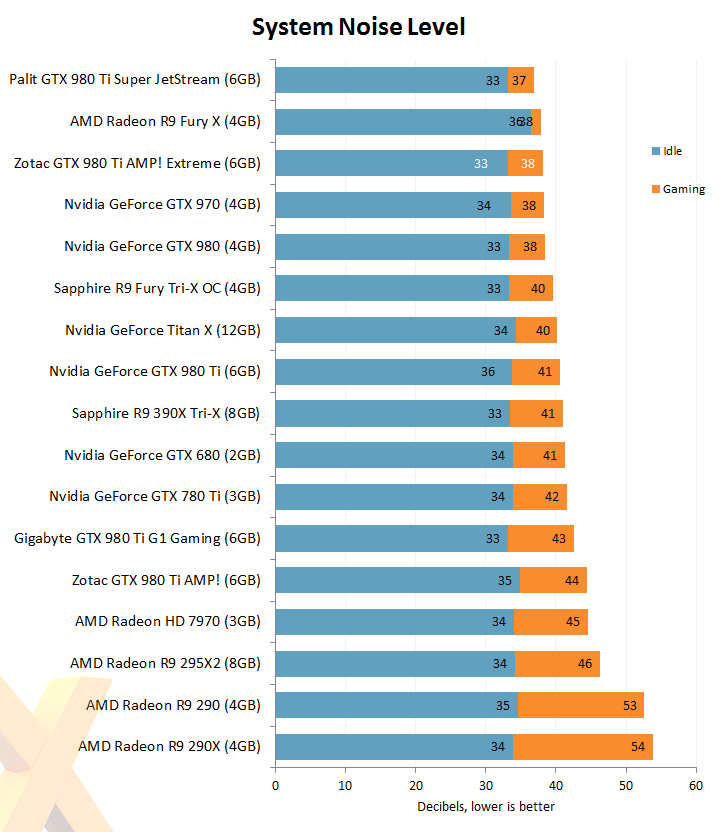 The bonus is that the card is also very quiet. Fans spin at a maximum of 1,600rpm even though the temperature is very low for a high-end card. Fan speed is consistent at full load, too, as the variance is less than 100rpm over a 10-minute test period.
Zotac has clearly done a good job at taming this frequency-mad GeForce GTX 980 Ti.