Introduction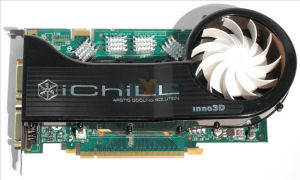 HEXUS has often bemoaned the lack of product differentiation with respect to midrange graphics cards. Once you've seen one, we've commented, you've seen them all.

That situation is slowly changing, with AICs willing to design the same GPU series for different markets. As an example, certain partners will have a reference-clocked model that competes mainly on price. Following that, there's a super-duper edition that's usually overclocked and priced a little higher. A premium version, if you will.

Inno3D has understood the need for per-SKU differentiation and thus launched its iChiLL series, and the volume-selling NVIDIA GeForce 7900GS is the first GPU to receive the full iChiLL makeover. Read on to find out if this is the best graphics card for just over £100.