Crysis 3
Crysis 3 is a beautiful-looking game that continues to tax high-end systems. We've FRAPS'd a 30-second section near the start of the game, with lashing rain, numerous reflections and full DX11 pomp on show.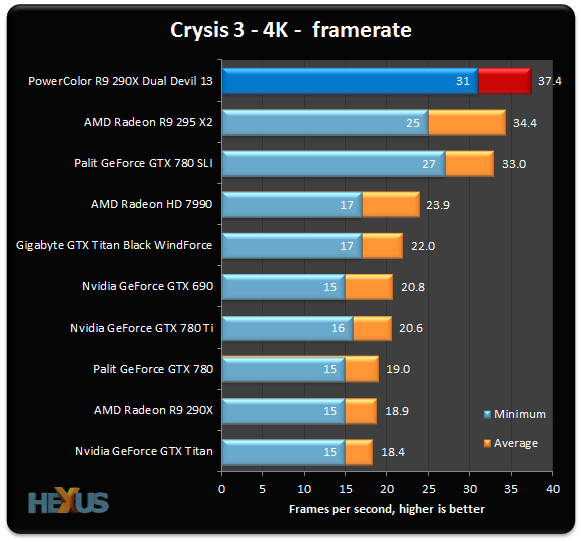 With the latest available Catalyst drivers installed, dual-GPU scaling in Crysis is exceptional. This is the kind of power you need if you want reasonable framerates at 4K with generous helpings of image quality.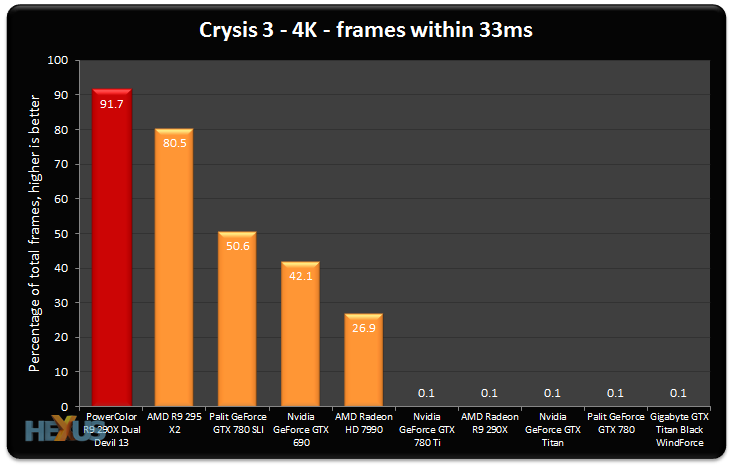 Crysis 3 is among the most demanding titles in our line-up, and it clearly benefits from the Devil 13's 5,400MHz frame buffer. The eight-per-cent increase in memory speed over a standard R9 295X2 allows a greater percentage of frames to be rendered within 33ms.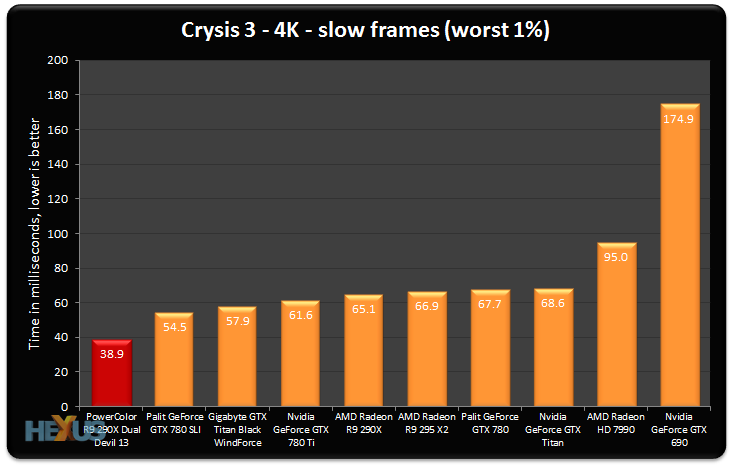 A combination of driver improvements and frame-buffer speed delivers the fastest and smoothest results we've seen thus far.