BioShock Infinite
BioShock is fantastically playable and looks great on the PC.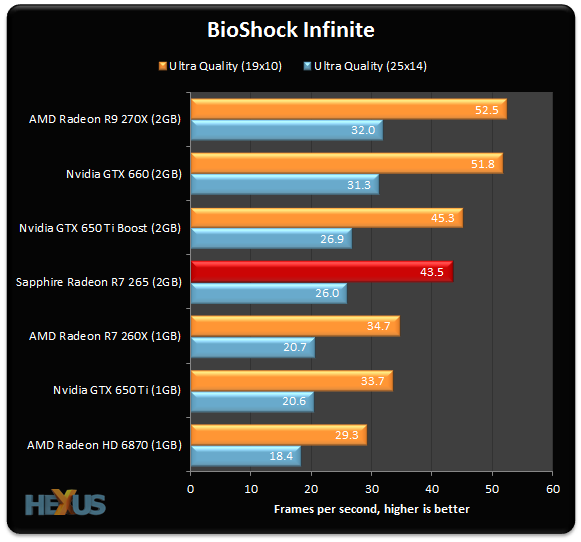 The performance differential from R7 260X to R7 265 increases to 25 per cent in BioShock Infinite. These kinds of uplifts don't mean too much for, say, a Radeon R9 290X or GeForce GTX 780 Ti, where performance is often over 100fps, but they change the games-playing experience on mainstream cards.
Folk who purchased a Radeon 6870-like card in 2010 should appreciate the R7 265 is about 50 per cent faster at both resolutions.