High-end cooling for a high-end GPU
Mirror, mirror, on the wall, which is the best GPU cooler of them all? We've got a few favourites that spring to mind, and though it's tough to pick out a single solution, there's no doubt that Asus's DirectCU II would be near the top of our list.
Built like a rock, designed to look fast and typically made to run both cool and quiet, it's a cooler that over the years has proven itself time and time again.
With all the attributes you'd want on a high-end card, the cooler is a seemingly perfect match for AMD's Radeon R9 290X - which as we know benefits from third-party cooling - and Asus has duly obliged with the R9 290X DirectCU II OC, priced at £475.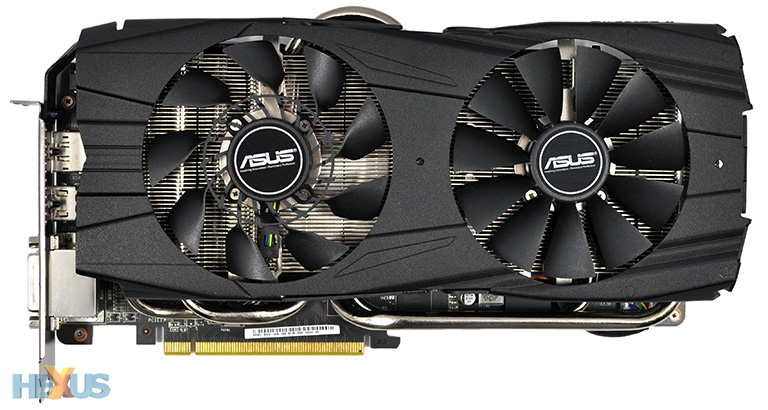 It's an awesome-looking card, but it's not the picture that's caught your attention, right? It's the price. At £475 with no bundled games to speak of, the DirectCU II OC costs £75 more than reference, and the price premium puts it within touching distance of Nvidia's GeForce GTX 780 Ti.
That's a battle that's usually worth watching, yet while recent software developments suggest that the war is far from over, the general consensus is that Nvidia's card is currently faster, cooler and privy to a free triple-a game (Assassin's Creed IV at the time of writing).
From a bang-for-buck perspective, Asus's high-end Radeon may be at a disadvantage, but the manufacturer has always had faith in the merits of its custom-cooled solution, and a lot of those sought-after attributes are present here. The R9 290X DirectCU II OC is one of the best-built cards we've handled and feels as though it will easily stand the test of time.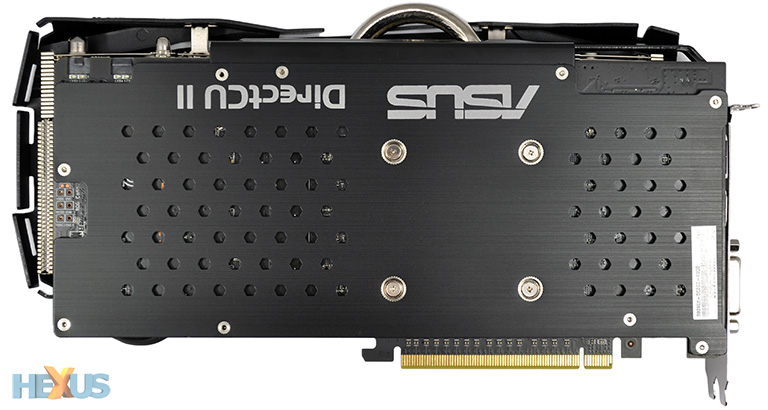 Measuring 290mm in length and weighing 1,135g, the card's meaty-looking, dual-slot cooler encompasses the entire PCB and includes two 95mm fans, five thick direct-touch heatpipes and a board-covering aluminium heatsink.
The cooler itself is impressive, and we appreciate the fact that Asus has gone the extra yard by attaching a metal backplate that offers greater rigidity and a premium finish. Benchmarks will be the metric by which the card is judged, but if appearance alone was anything to go by, this does feel like a £475 product.
And of course, all that cooling prowess leads to a factory overclock right out of the box. By default, Asus has AMD's 28nm core overclocked from 1,000MHz to 1,050MHz, and the 4GB GDDR5 frame buffer is nudged forward, too, from a reference 5,000MHz to a spritely 5,400MHz.

Core and memory overclocks of five and eight per cent, respectively, are always welcome, and users are also likely to appreciate the fact that Asus has done its best to maintain aesthetic continuity between the card and its own motherboards.
Though the heatsink shroud is finished entirely in black, a set of stickers are included in the box that can be used to make the card match-up with Asus's red- or gold-branded motherboards. Handy to know, but we've actually started to enjoy the plain-black aesthetic: there's something simple and elegant about it.
Elsewhere, enthusiasts looking to push the card further will find voltage-measurement points on the back, and as with most R9 290X designs there's a BIOS switch that allows you to toggle between two modes: quiet, which favours lower fan speed, and performance, which increases fan speed to maintain maximum frequency.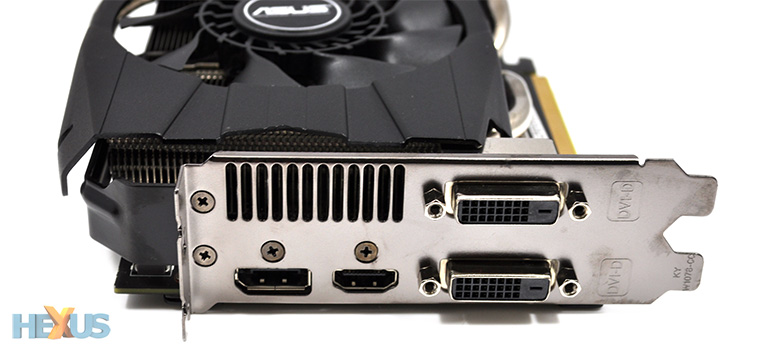 In keeping with AMD's reference design, power is sourced from 8- and 6-pin connectors, and CrossFire support is baked into the silicon itself - meaning multiple cards can be paired together without the need for an external bridge. Display outputs also go unchanged with Asus sticking to the tried-and-trusted quartet of two dual-link DVI, DisplayPort and HDMI, all of which can be used concurrently to drive four panels.
Competing manufacturers will do well to put together an R9 290X as well-built as the DirectCU II OC, but let's now find out if the card's performance is enough to warrant the £475 fee.