3DMark
3DMark is the latest version of this hugely-popular synthetic benchmark. Making use of DX11 features such as tessellation, compute shaders and multi-threading, it provides modern-day results and is available as a free download.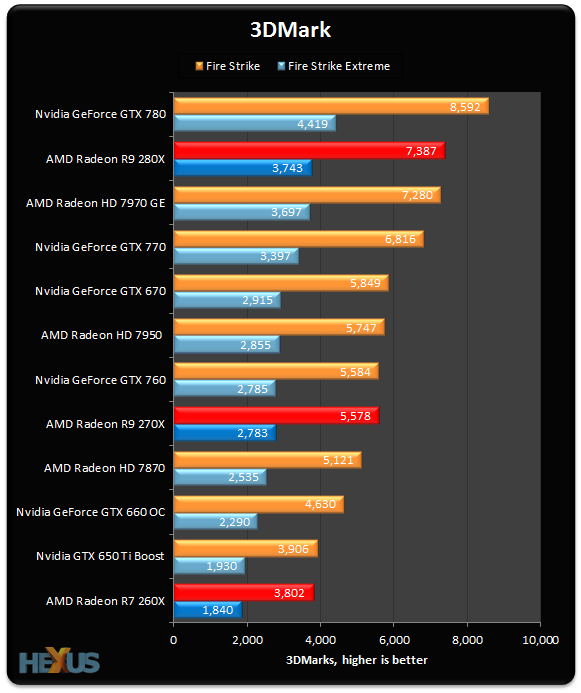 As a very quick recap, the R9 280X is very much like a Radeon HD 7970 GE, and the R9 270X can be thought of as an overclocked Radeon HD 7870. It's a tad surprising that the R9 280X beats out said HD 7970 GE in both tests.
Meanwhile, the R9 270X is easily faster than the HD 7870 and GTX 660 OC. The budget R7 260X bringing up the bottom. Taking price into account, the new Radeons punch well above their financial weight. Things look good for AMD here.