Examination of reference cards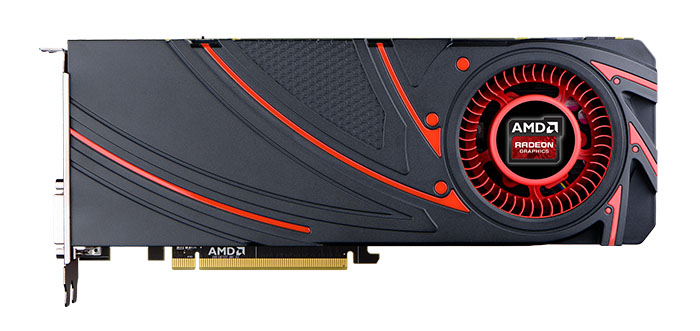 AMD's reference designs for the R-series GPUs have had a makeover since the last batch of Radeons. The newer heatsink assembly isn't strictly needed as the underlying GPUs have barely changed at all. As usual, add-in board partners retail multiple cards, many of them overclocked, though they do tend to retain a reference model as the most cost-effective solution.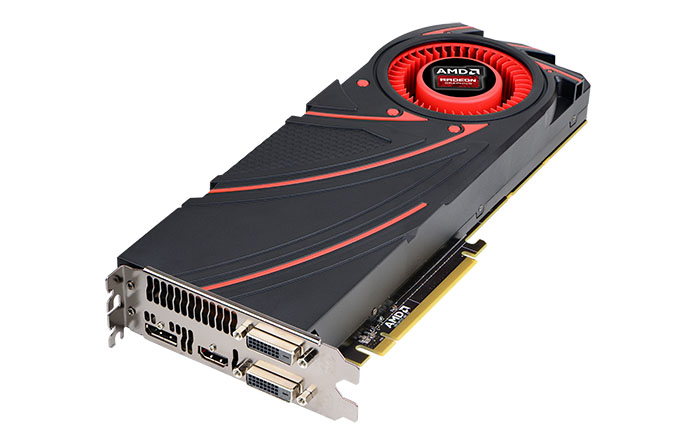 The R9 280X continues to use a dual-slot-taking heatsink allied to an off-centre fan. Build quality is good but, subjectively speaking, the card doesn't look quite as visually striking as the cooling found on the latest high-end GeForces.
Two dual-link DVI, HDMI and DisplayPort mirror what's available from the equivalent 7-series cards but, now, the the DVI and HDMI trio can be used concurrently.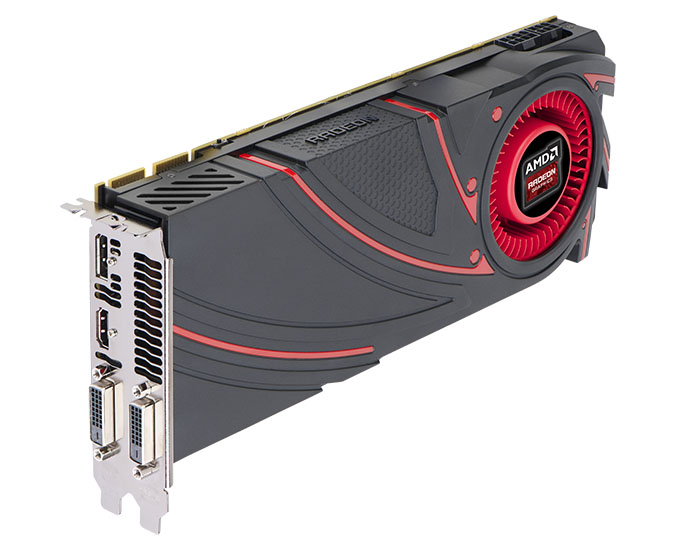 Power is sourced from the 8+6-pin connectors and, just like Radeon HD 7970, there's a small BIOS-toggling switch near the two CrossFireX fingers. Add-in board partners may well make use of this for overclocked cards that employ different BIOSes.
The Radeon R9 270X, meanwhile, is a shorter version of the R9 280X, and it features the same type of cooling and outputs.
And the baby of the bunch, R7 260X, continues to use a dual-slot cooler. AMD's partners are almost certainly going to reuse the cooling present on the 7-series boards for these newer cards.