Power, Temperature and Noise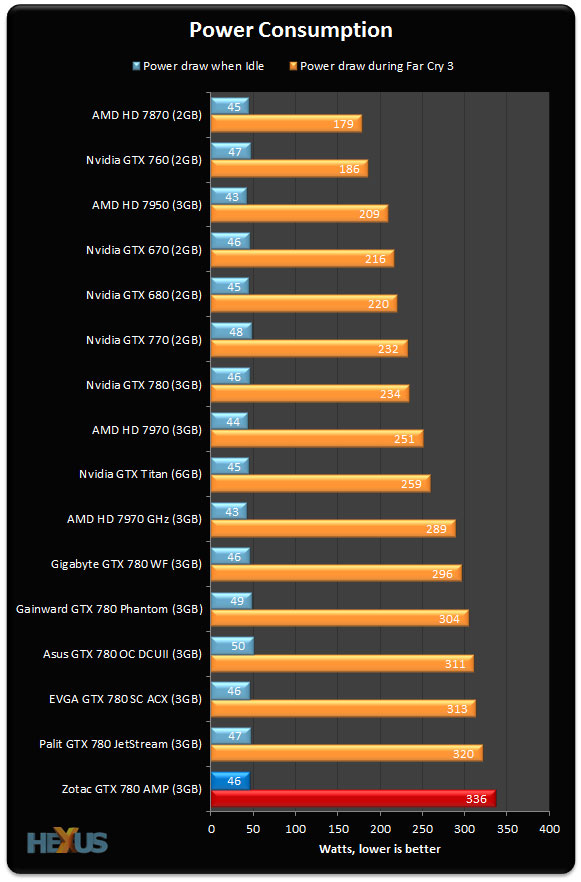 Factory-overclocked GeForce GTX 780s do offer exceptional in-game performance, but be aware that they also increase under-load power consumption considerably. With the new BIOS in place, Zotac's card is the most hungry GTX 780 we've tested thus far.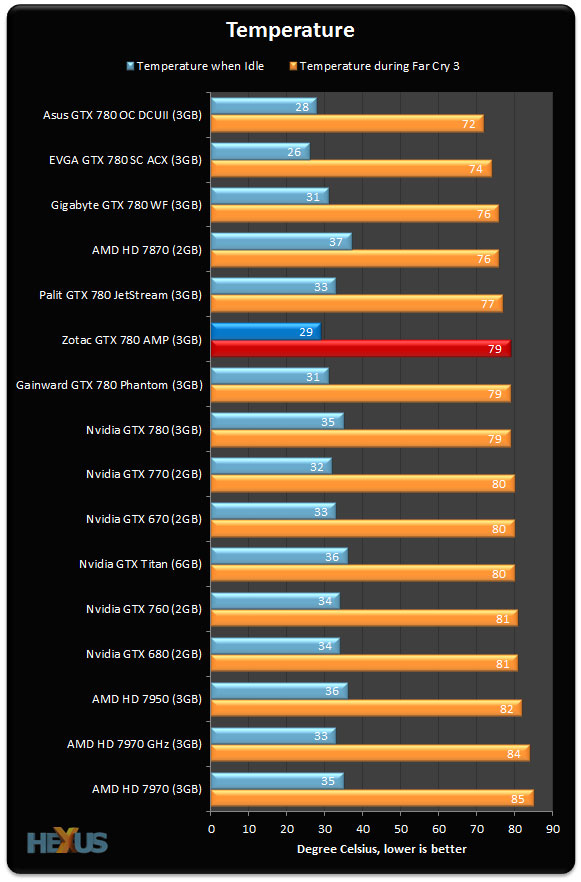 Temperature has gone up, too. Instead of pushing the boat out for maximum cooling, the AMP! Edition card now attempts to keep close to Nvidia's 80ºC target, and that should bode well for noise levels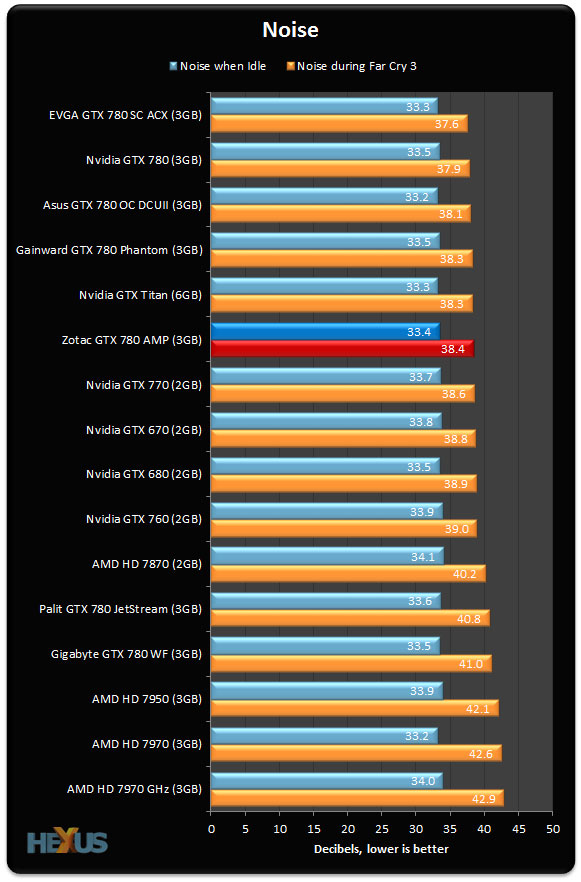 Yep, that's an improvement. Our first review sample proved noisy under load (41.2dB) but Zotac's revised BIOS is less aggressive when it comes to cooling, resulting in quieter fan performance.