Power, Temperature and Noise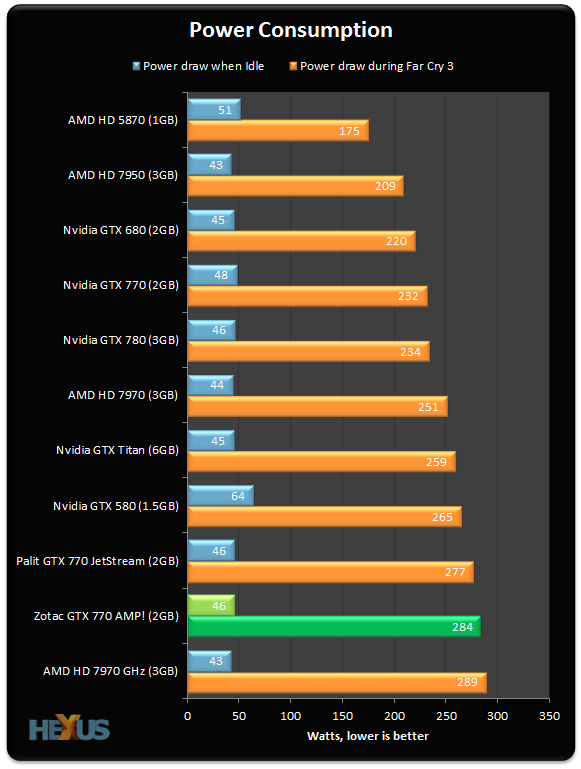 We've been surprised at how thirsty the factory-overclocked GTX 700-series cards can be. The introduction of extra voltage is enough to push under-load power consumption right the way up to 284 watts. The GTX 770 is being pushed to the limit in an attempt to close the performance gap on the GTX 780, but the latter now seems far more efficient in comparison.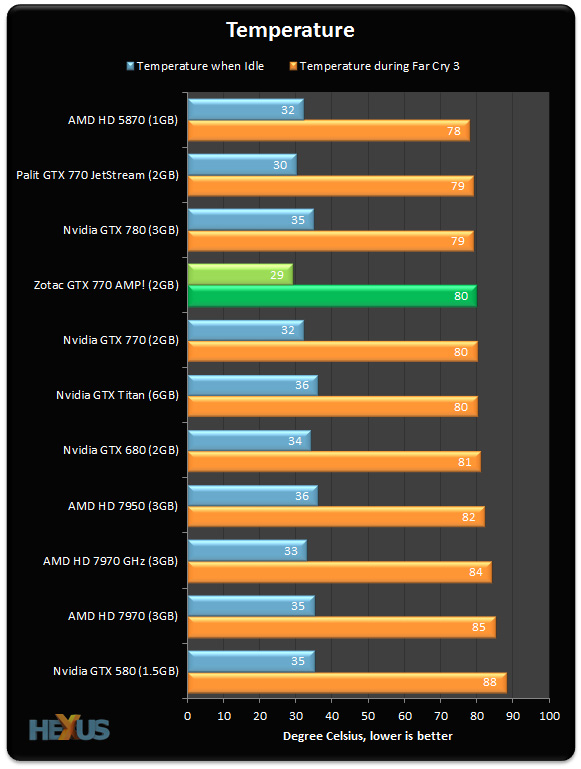 Handling the overclocked frequencies isn't a problem. The AMP! Edition cards runs smoothly at 80ºC under load.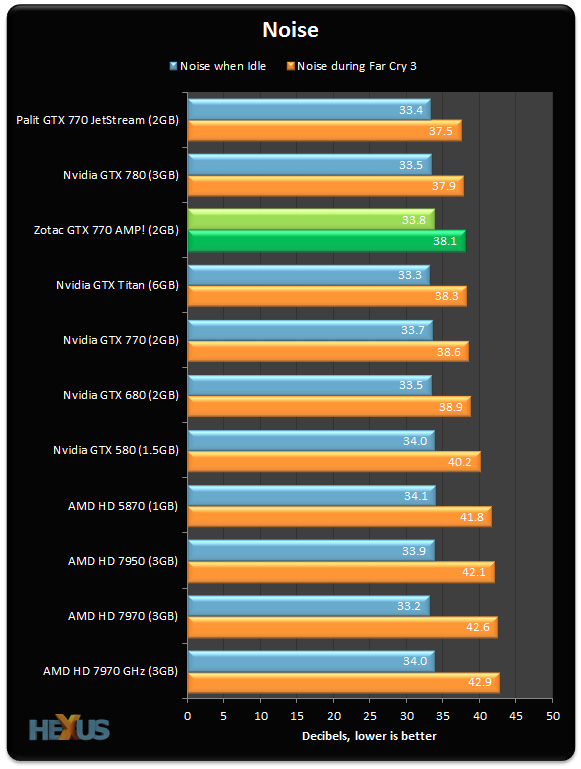 Cool and quiet, that's exactly how we like it. Zotac's twin fans idled at around 1,000rpm and moved up to to 1,900rpm after 10 minutes of Far Cry 3. You can hear the difference, but the card doesn't make a racket.