We've met before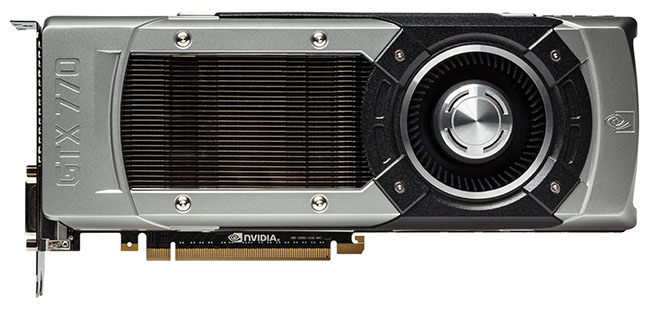 Is it a Titan, is it a GTX 780? No, it's a GTX 770! Nvidia had the press purring when it revealed a super-elegant heatsink design with the dual-GPU GTX 690. It has since been carried over to other ultra-high-end cards, and it seems as if someone at Nvidia placed a humongous order for this very type of heatsink, for, as far as we can tell, it is identical to the one used on Titan and GTX 780. And identical means good.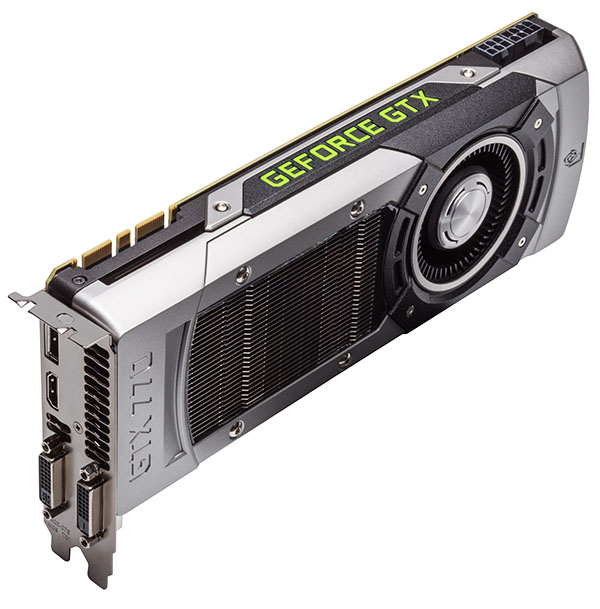 Using the same heatsink makes implicit sense, of course, as the trio of high-end GeForce cards are specified with very similar TDPs (230W-250W). You'll notice that the increased power consumption over the GTX 680 results in an 8+6-pin power-plug arrangement, instead of the 6+6-pin employed previously. How about we change the card's name to GTX 680 OC for a better reflection of the truth?
Keeping familial technology rolling, the GTX 770 supports three-way SLI. The value and various performance permutations may excite the nerdier of you out there - for example, is it better to go for three GTX 770s (£1,000) or two GTX 780s (£1,100)? We'll be answering these kinds of theoretical questions in upcoming editorial.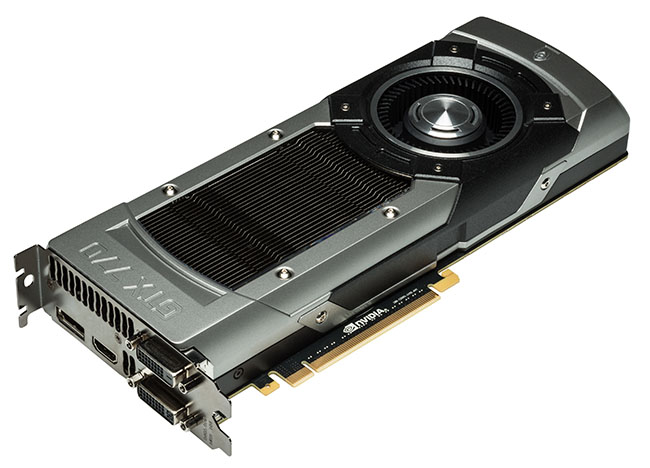 The fully-enclosed heatsink houses a single, large vapour chamber. All technology companies actively engage in messaging the press, but Nvidia has been especially keen to extoll the near-silent operation of the new-style heatsinks, and we already know that GTX 780, featuring what does appear to the be the same cooler, has a class-leading noise profile.

Deciding not to meddle with what already works, four independent displays can be run off one card. Three of the four outputs can be used for Surround and 3D Surround multi-monitor shenanigans.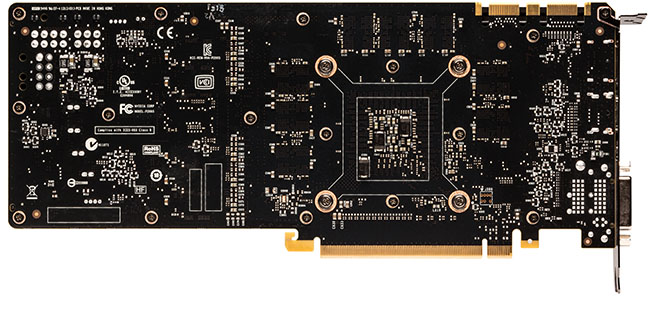 There's nothing of note on the back. The 2GB of GDDR5 memory is strapped to the front of the PCB, arranged over eight pieces. The reference card is equipped with memory from Samsung - model number K4G20325FD-FC28, rated at 2.8ns (PDF), or 7,000MHz effective.