Power, temps and noise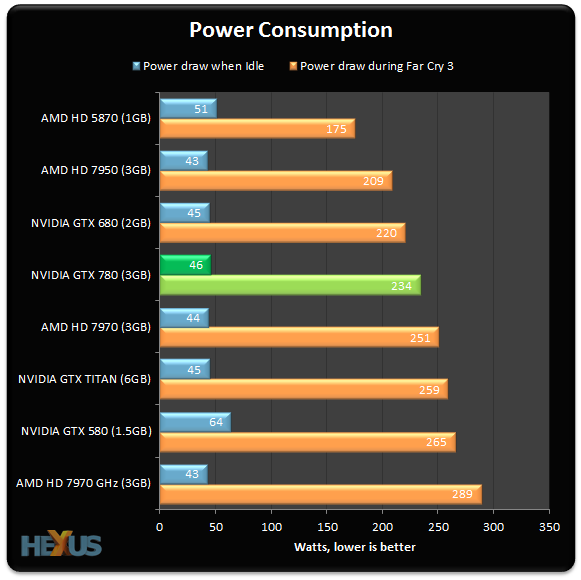 Though based on the same TDP as Titan, our numbers show the GTX 780 to draw 25W less. In fact it's very similar to GTX 680 here.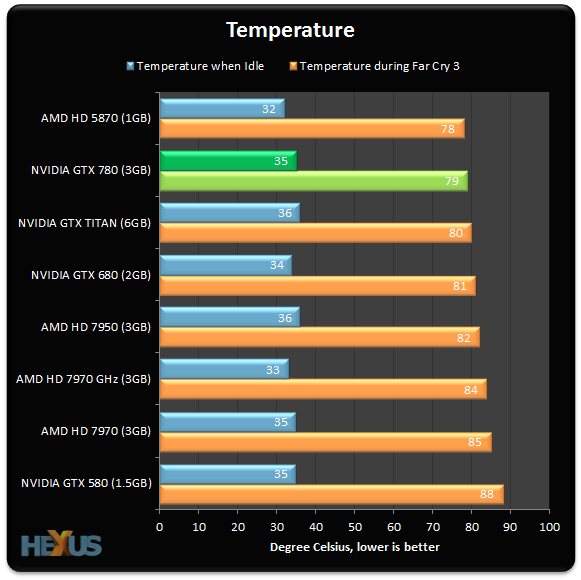 Nvidia sets an ideal constant temperature target, and this is why you see the Titan and GTX 780 hover around 80°C.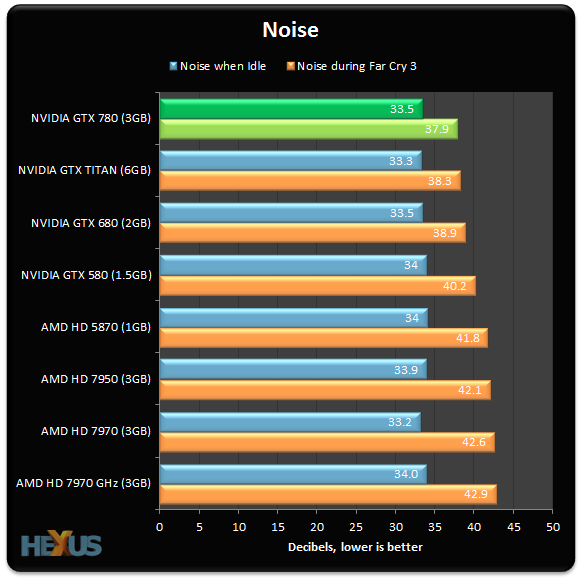 You're probably aware that we're fans of the industrial design employed on the high-end Nvidia cards. The GTX 780 is the quiest of our high-end bunch: you can barely hear it in the system.