Power, temps and noise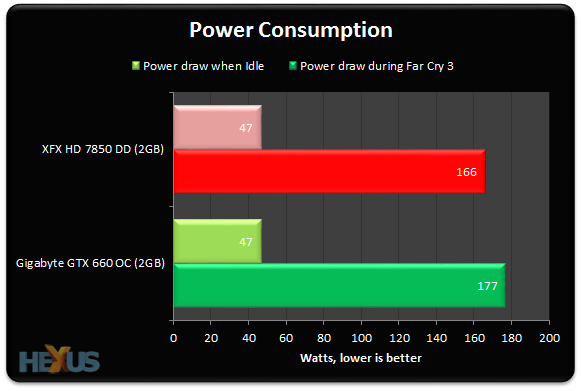 If keeping power consumption down to a minimum is something that really matters to you, it's worth noting that the XFX card pulls around 10W less than the Gigabyte when playing Far Cry 3.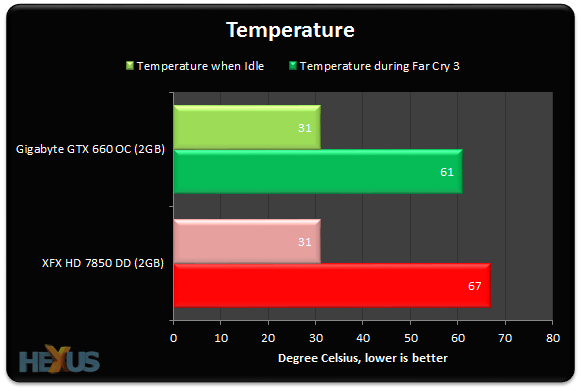 Gigabyte, however, uses an aggressive fan-speed profile to keep temperatures ultra-low. Though, we have no issue with the XFX's 67° in-game reading.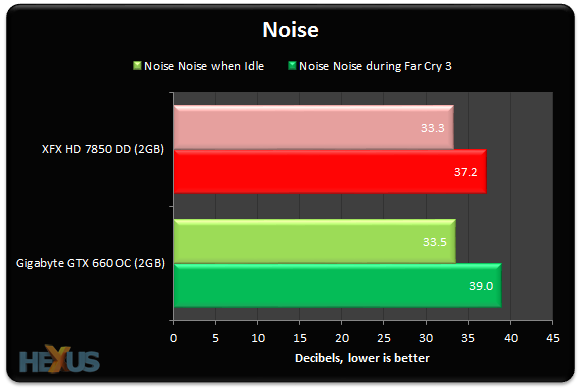 And the dual fans on the XFX card are slightly quieter than Gigabyte's WindForce cooler.