The card
NVIDIA provided HEXUS with a reference GeForce GTX 650 Ti card. We believe its form factor and cooling to be indicative of what add-in card partners will roll out in the next few days.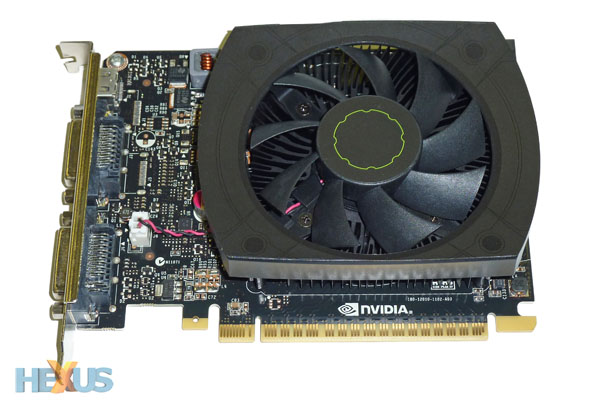 Measuring a scant 5.65in long and weighing in at 250g, reference GeForce GTX 650 Ti is tiny for a mid-range card. It's a testament to the Kepler GK106 architecture that such apparent power can be packed into a small PCB and cooled by an innocuous-looking heatsink-and-fan combination.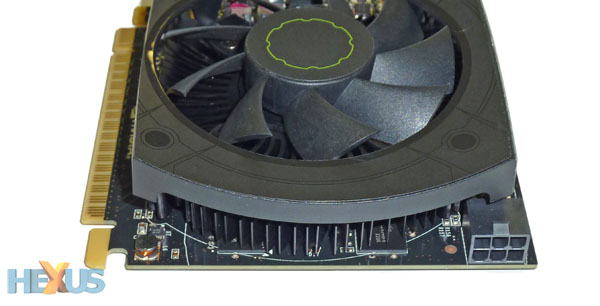 Pulling up to 105W from the 12V line means that an auxillary power connector is needed on most motherboards. The cooler's about 1.5x the height of the backplate, so you may not be able to shove another expansion card right next to it on a small motherboard.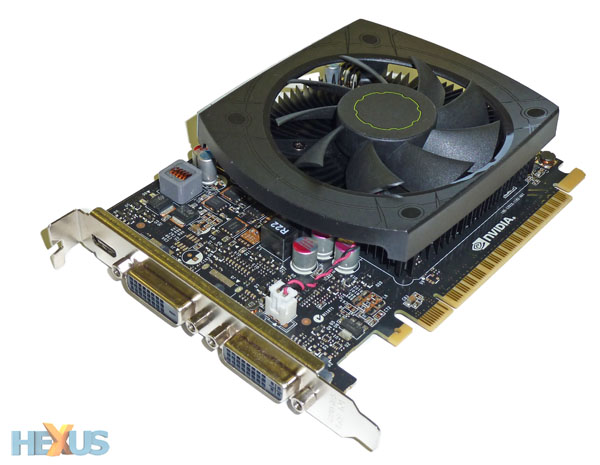 NVIDIA houses the outputs along a single row on the back. Two dual-link DVI and mini-HDMI are sensible inclusions, we feel, though the underlying GK106 architecture enables up to four screens to be used concurrently. Some of NVIDIA's more adventurous partners are sure to add a fourth output for this exact purpose. Unlike other gaming-orientated GTX 600-series cards, then, this particular one (only) supports three screens get-go... but good luck with running Crysis 2 in this mode.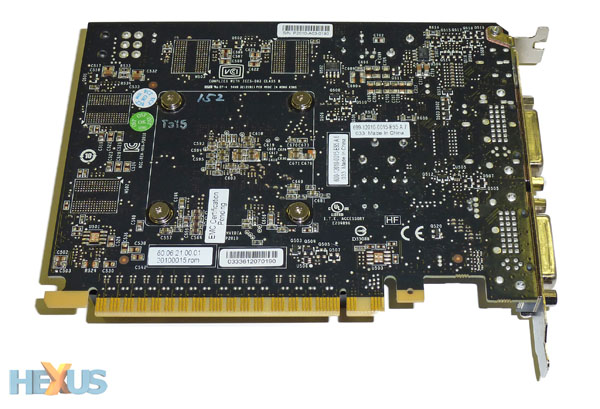 Folks hoping to run two of these cards in multi-GPU SLI are out of luck. The golden finger, usually present for connecting two, or more, boards is conspicuous by its absence, and NVIDIA asserts that users will need to invest in the GTX 660 if the potential of near-doubling of performance is important to you.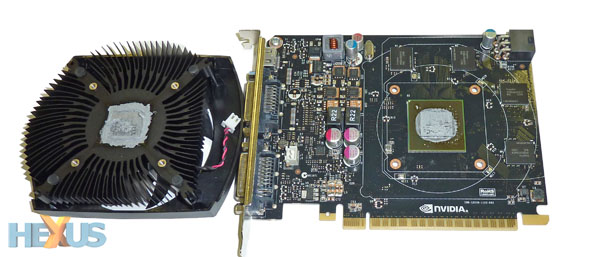 1GB of GDDR5 memory is provided by Hynix through four H5GQ2H24AFR 2Gbit chips. NVIDIA uses the fastest R0C modules, which run at a native 6Gbps, so the chances of overclocking the memory past the nominal (card-wide) 5,400MHz are high.
Using a stripped-down GK106 Kepler architecture and clocking in at 925MHz core and 5,400MHz memory, the GeForce GTX 650 Ti 1GB graphics card may well turn out to be an NVIDIA cash cow, for it appears to be cheap to produce. Let's now see if NVIDIA's GPU thinking is right on the money.
Oh, one last thing before we inundate you with graphs and staid commentary, NVIDIA is collaborating with a bunch of European and US retailers to offer the much-anticipated Assassin's Creed 3, released on November 23 for the PC, for free with selected GeForce GTX 650 Tis. You'll have to check with add-in card partners to see which have the necessary bundling in place.