Power, temperature and noise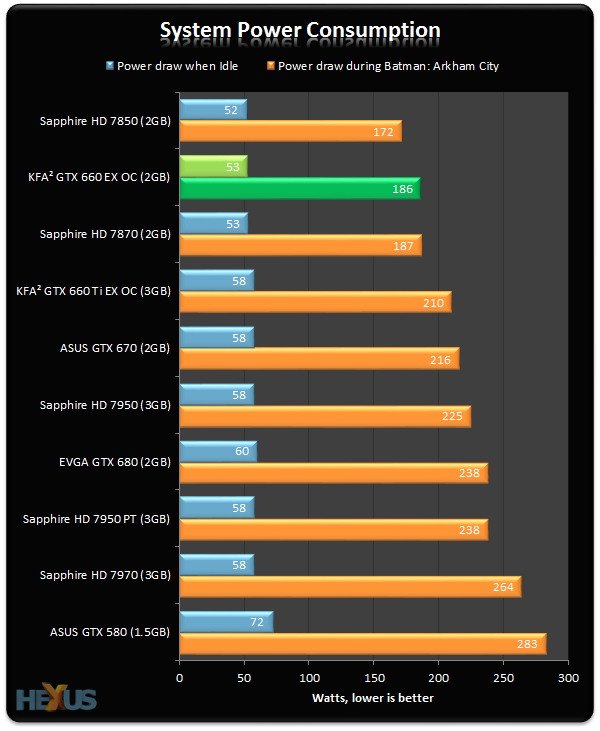 Smaller chip, less power, yup, though, according to our findings, the GTX 660 EX OC is not quite as power-frugal as the Radeon HD 7850.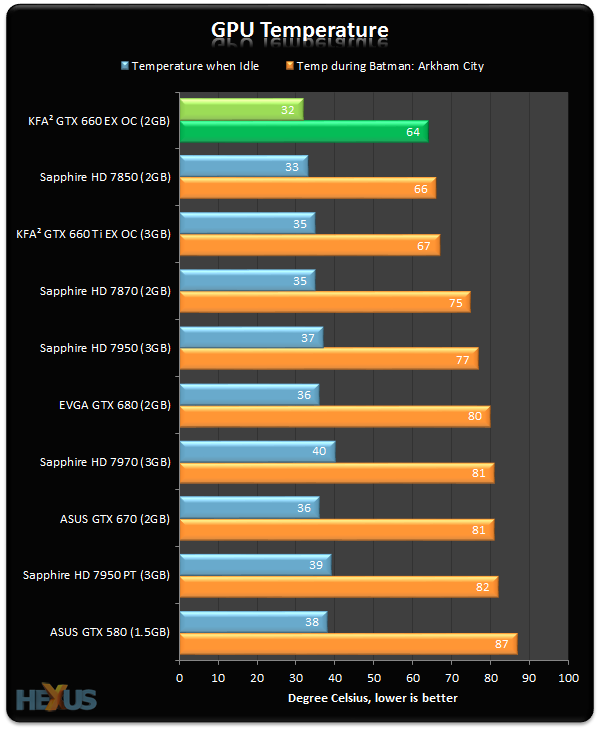 Under-load temperature, however, is fantastic.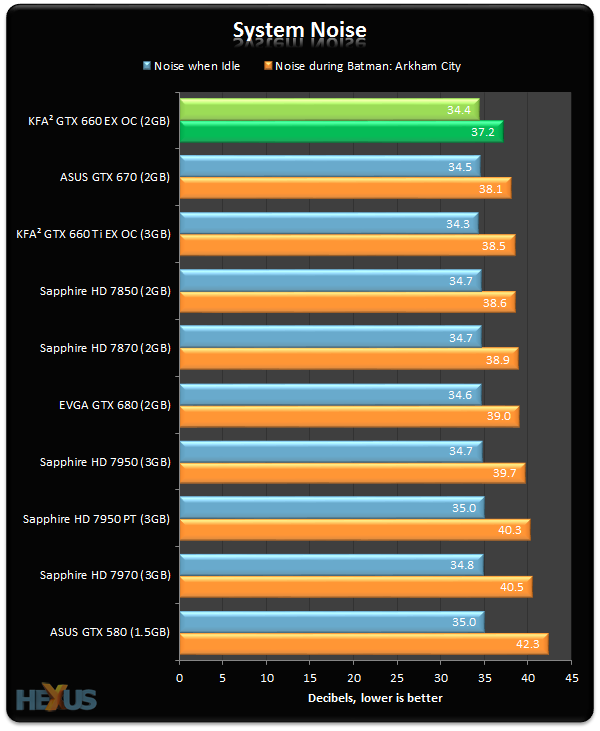 Which is quite a feat considering that it is also the quietest card in our 10-way line-up. Impressive on all fronts here.