Benchmark: 3DMark 11
3DMark 11 is the latest version of this hugely-popular synthetic benchmark. Making use of DX11 features such as tessellation, compute shaders and multi-threading, it provides modern-day results and is available as a free download.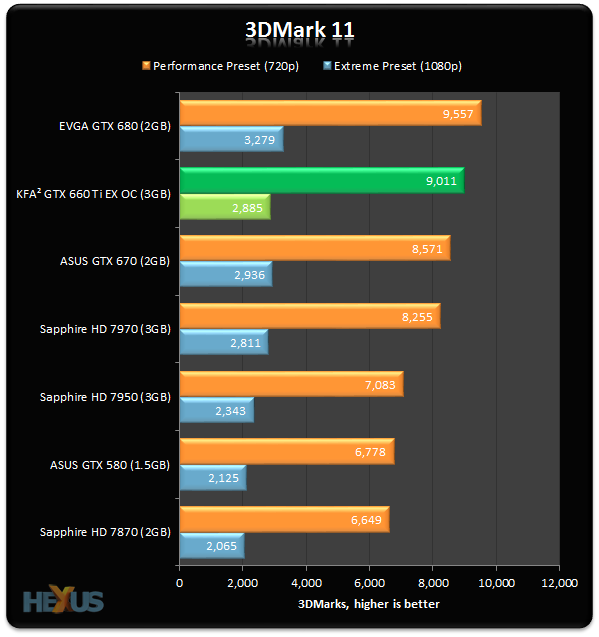 Getting off to a rip-roaring start, KFA²'s card beats a standard GTX 670 rather handsomely at the 720p setting. Increase the hurt by running the 1080p test and it falls behind a touch.
We can surmise that the extra core frequency over a GTX 670 does an admirable job of hiding the disadvantages imposed by lower available memory bandwidth and less fillrate potential. It is worth declaring that our sample card ran way, way past the average 1,085MHz GPU Boost put forward by NVIDIA; the GPU consistently clocked in at 1,189MHz during this benchmark.