Power Consumption, Temperature and Noise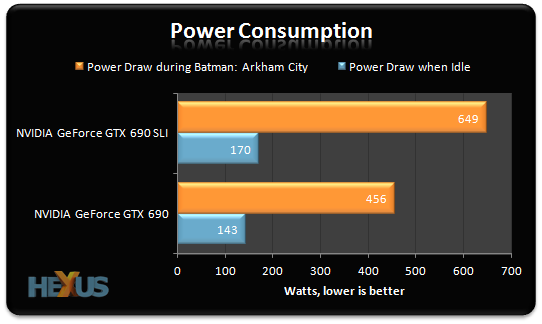 Adding a second GTX 690 won't always deliver the desired in-game performance boost, but you can guarantee a hike in system-wide power consumption.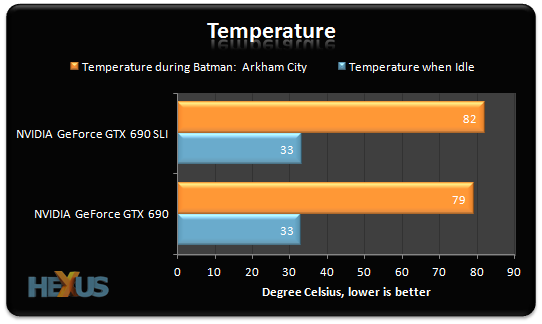 Heat could be a problem in a configuration as extreme as this, but NVIDIA's cards do well to keep temperatures down to a reasonable level. The two-card, quad-GPU configuration understandably runs a little hotter under load, but 82ºC for a powerful quad-GPU setup is a good return.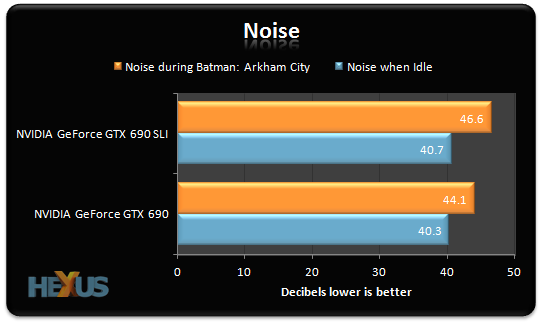 As expected, two GeForce GTX 690s are a little louder than a single-card setup, and they can become distracting when placed under load. Though, as we stated in our original Scan 3XS Carbon SLI review, keeping dual GTX 690s running silent is a near-impossible proposition.