The card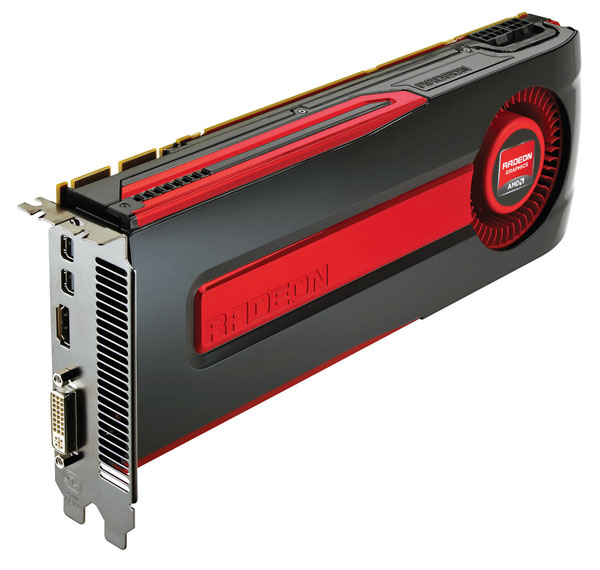 Those expecting a brand-new reference card to go along with a 'new' GPU need to take a quick look at the above picture. The HD 7970 GHz Edition is based entirely on the reference design that was first trotted out by AMD in December '11. Functional, well-built and looking the business, there really is no need to change the cooling for a GPU that consumes the same power as its stablemate.
The only method of visually discerning that this is indeed the GHz Edition is to spy a small sticker on the back. This means that all partner cards should retain the same cooling as on incumbent Radeon HD 7970, though getting the message across that this is the new-and-improved version will require appropriate marketing.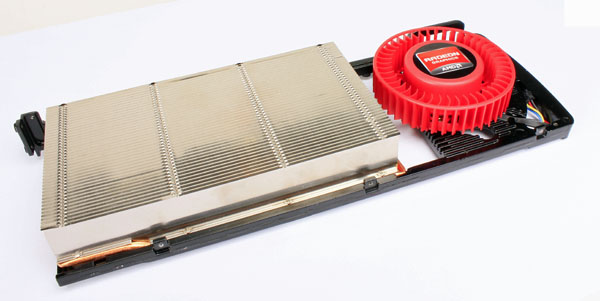 Rip off the plastic top cooler and the sixth-generation vapour-chamber design comes into view. Labouring a point, it's the same as found on the 2011 Radeon HD 7970 vintage. The likes of Sapphire, XFX, Gigabyte and ASUS are to provide reference-beating models from July 1 onwards.

A plastic frame, incorporating the fan and chunky heatsink, surrounds the PCB. It's an all-in-one solution, as the memory chips are also cooled by the fan on the left-hand side.
AMD has raised the default memory clock to an effective 6,000MHz, up from 5,500MHz, but the memory chips remain the same as on the original HD 7970 - H5GQ1H24AFR R0C. We take this to mean that AMD has either increased the voltage to the memory, reduced memory timings, or improved the interface between the controller and chips. It doesn't matter how AMD has achieved the speed, really, as long as the board is stable.
It's practically impossible to tell this board from the original, but perhaps that's the plan. The new boards will be marketed as the GHz Edition, to differentiate them from the garden-variety HD 7970 cards, so the enthusiast is simply paying for guaranteed increases in frequencies on both core and memory.
By the way, the dual-BIOS switch, next to the two CrossFire connectors, isn't programmed with a second, different BIOS on the AMD-supplied board. Partners may choose to make use of it, however.