Just Cause 2
Just Cause 2 is one of the older titles in our suite and uses DX10 visuals. It's no longer cutting edge, but it's still a lot of fun and can be used to cross-reference older reviews.
Average fps performance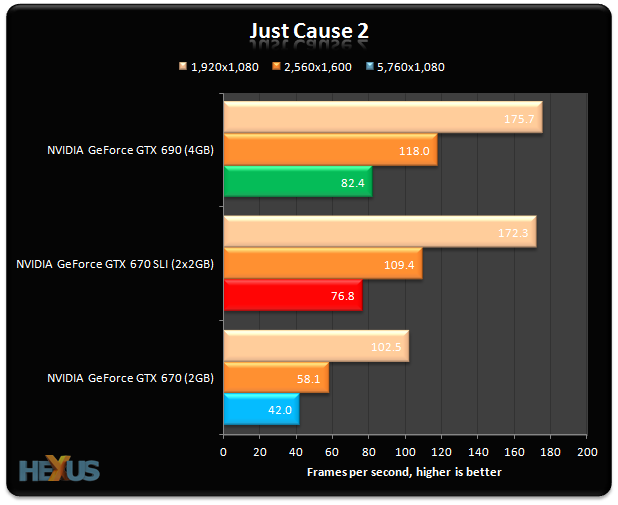 On the basis of the above graph one card is sufficient to run at the game at the highest-possible settings and on three screens. Two cards are 83 per cent better, though they trail the GTX 690 by almost 10 per cent at the harshest resolution.
Per-second performance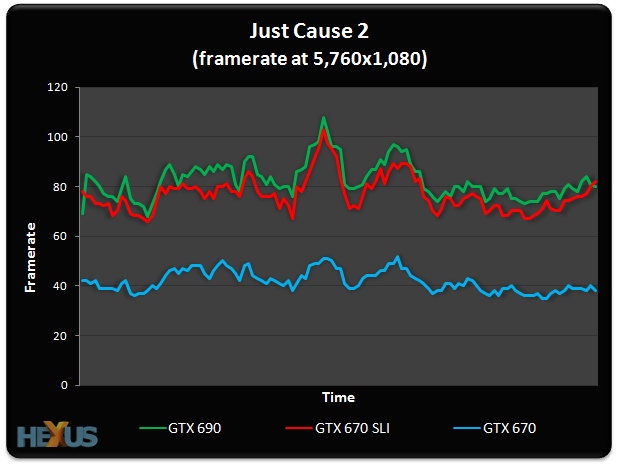 The per-second graph shows both multi-GPU setups to be lovely and smooth. It plays lush, as well.
Per-frame performance
Frame time

33ms

40ms

50ms

60ms

GTX 670 SLI

0.41%

0.03%

0%

0%
A fact which is corroborated by the per-frame analysis. Two GTX 670s whip through Just Cause 2.