Benchmarks - Battlefield 3
Battlefield 3 is one of the most popular PC games of the last year and features breathtaking visuals and an absorbing multiplayer component.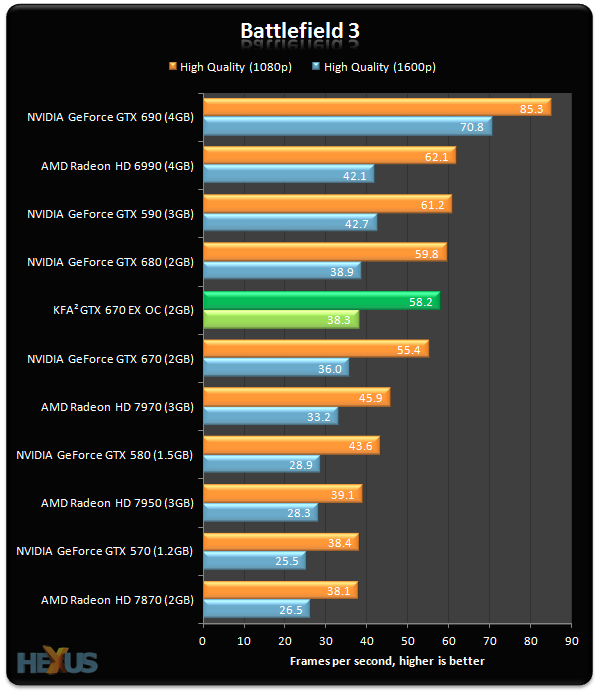 Battlefield 3 is one title where a GTX 680's extra SMX unit more than compensates for its lesser GPU Boost capability. Perhaps more importantly for KFA² and NVIDIA, the GTX 670 (and GTX 670 EX OC) are both faster than the immediate AMD competition.