Something different
Yesterday saw the launch of two AMD GPUs destined for the mainstream graphics-card market. Known to you as the Radeon HD 7770 and 7750, we think that, while based on solid underlying technology, AMD's got its pricing wrong.
Special edition cards from add-in board (AIB) partners may help redress this balance. To this end, we've already witnessed a reasonably-overclocked HD 7770 run the benchmark gauntlet. Today it's the turn of HIS to offer its own take on the Radeon HD 7750 GPU in the form of the iCooler 1GB card.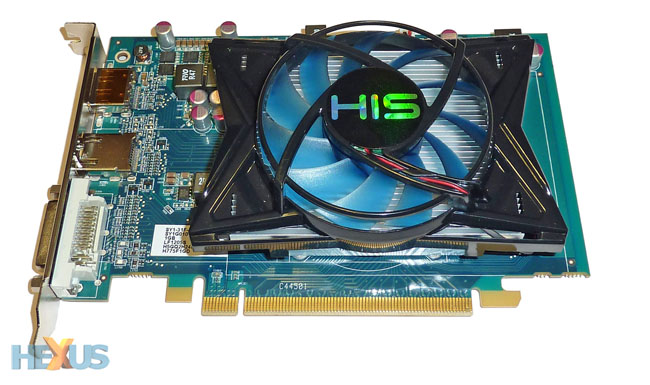 Take a look back at the reference card and it appears as if wholesale changes have been made. The PCB, in an HIS blue, is otherwise reference in design. This means the GPU is completely powered from the PCIe bus on the motherboard. Two-board CrossFireX, too, is run through the motherboard's PCIe x16 slots.
AMD quotes a typical board power of 55W for this PCIe 3.0-certified GPU. Put it another way, it can be cooled with a well-designed passive heatsink. So it comes as a surprise to see HIS encumber the iCooler with a heatsink-and-fan unit that takes up two slots.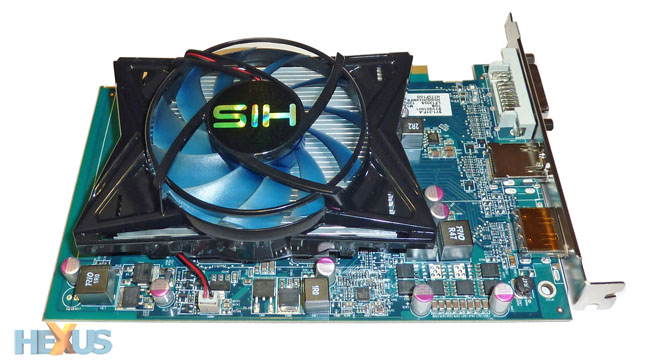 And we could understand a larger, better-than-reference cooler if the default frequencies were increased over the 800MHz core and 4,500MHz memory found on the AMD-supplied card. Sadly, the iCooler chimes in at these clocks, putting the onus on the user to overclock the card.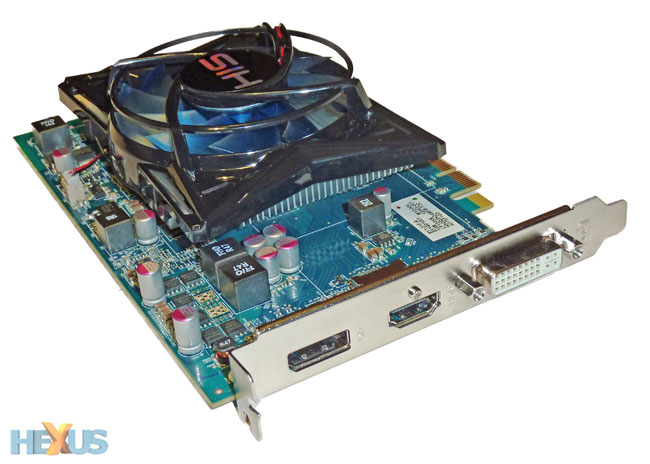 Outputs also match AMD's - leading to DisplayPort, HDMI and dual-link DVI.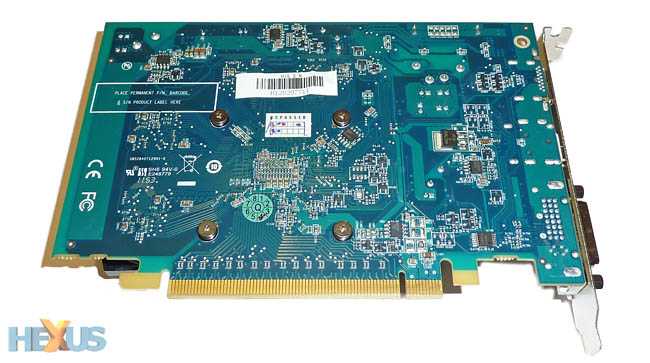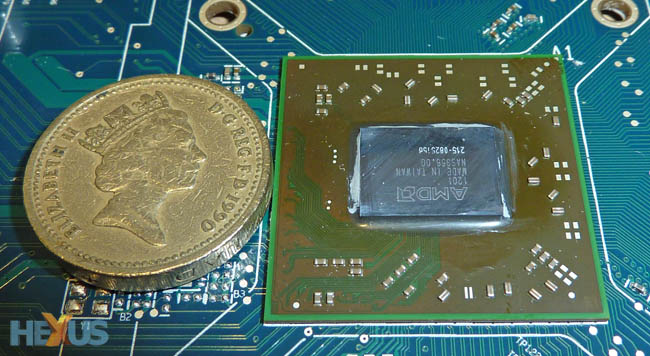 Four 2Gbit GDDR5 memory chips from Hynix surround the 28nm Cape Verde Pro GPU. It's a tiny little thing, measuring 123mm² and just large enough to obscure Lizzy's regal face on a pound coin. Cooling, then, shouldn't be an issue.
HIS is looking to retail this particular HD 7750 variant for just over £100, including VAT, which represents a £15 premium over the cheapest cards of this ilk. Such pricing brings a slew of muscular cards firmly into play. Backed by a two-year warranty and not containing anything of note in the bundle, let's now see how it performs.