AMD Radeon HD 7750 1GB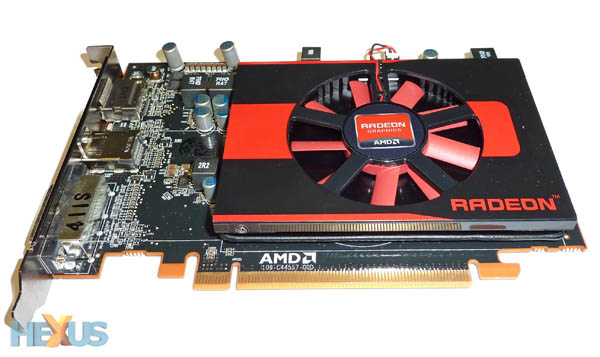 Slower on the specification front but looking heck of a lot different, Radeon HD 7750 is an altogether different mainstream proposition. It stands as a testament to the 28nm manufacturing process that a £90 card is equipped with a piddly heatsink that leaves plenty of spare real estate on a 165mm (6.5in) PCB.
Typically pulling 55W under load and presented in a form factor that takes up just a single slot, we envisage HTPC users paying closer attention to the HD 7750, especially once the Video Codec Engine is online. Indeed, AMD expects at least one partner to launch a passively-cooled model of this GPU. Adding more value to the mix, Radeon HD 7000-series GPUs also have support for super-high-resolution screens through 'Fast' HDMI, along with low power consumption, ZeroCore tech, and multi-point audio. But you knew that, right?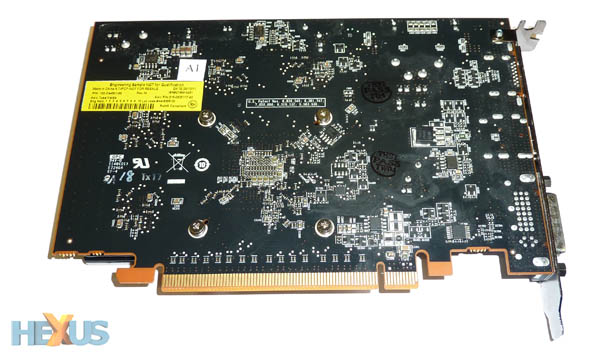 The memory configuration is identical to the HD 7770's, that is, 1,024MB interfacing through a 128-bit bus. As is clearly visible from the above picture, there's nothing of any real note on the rear.
An architectural snip here and there is sure to make the '50 variant comfortably slower than HD 7770. Compounding the 'problem', this GPU also ships with slower frequencies, chiming in with an 800MHz core.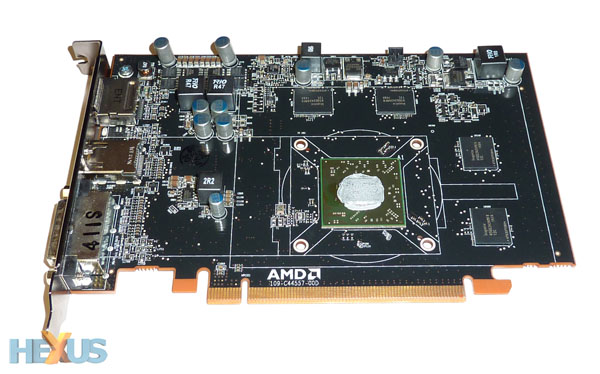 The Radeon HD 7750 is powered entirely by the PCIe x16 connector on a motherboard, and the same slot is used to transmit information when in two-card CrossFire mode; there's no explicit bridging needed.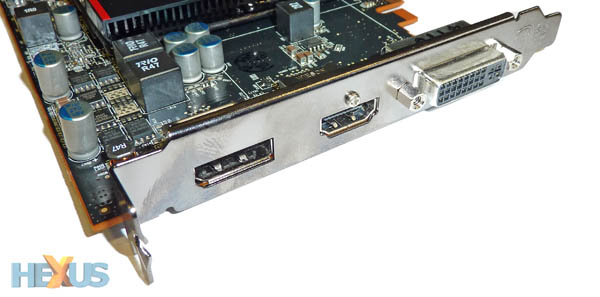 Choice of outputs has greater importance for a card whose primary focus may not be gaming. AMD uses the trusted trinity of dual-link DVI, HDMI and full-sized DisplayPort.