Benchmarks - overclocking
Our AMD-supplied card overclocked well but the numbers obtained - 1,000MHz core and 5,800MHz memory - were considered to be on the low side. Strapping another card in proved rather more fruitful in the overclocking stakes.
This time around, the GPU ramped up to 1,075MHz core and 6,100MHz memory, stable enough to pass all of our benchmarks without failure. Do note that GPU voltage remained the default 1.17V.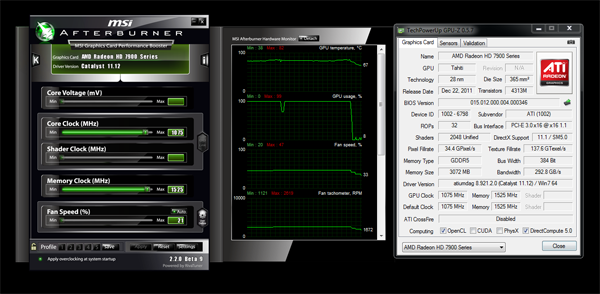 Anyway, here's how it fared in a rerun of Aliens vs. Predator.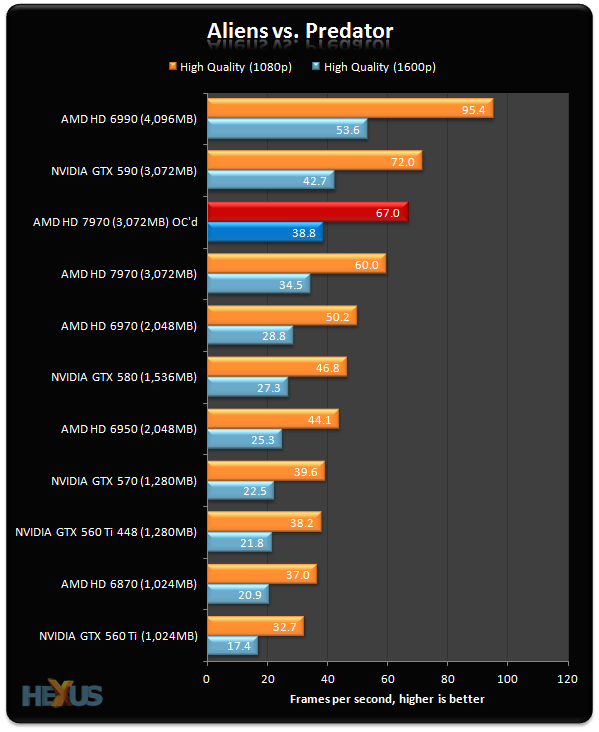 There's a significant rise in performance, and it's almost enough to beat out a twin-GPU GeForce GTX 590. The overclocking figures bode well for partners who wish to release factory-overclocked models in the near future.
For those interested, the power-draw increased to 282W in our Crysis 2 test, which is a smidge below a stock-clocked GeForce GTX 580.