Introduction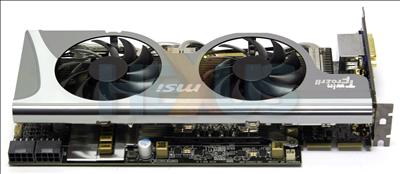 Now five months on after launch, AMD's Radeon HD 5870 remains the fastest single-GPU graphics card around. The last two months have seen a trickle of custom-designed cards hit the market, as AMD has allowed partners to sell their own HD 5870s.

We've seen the Sapphire Vapor-X and PowerColor PCS+ strut their stuff, with both cards being strong in different areas.

MSI believes that it has the know-how to manufacture the ultimate Radeon HD 5870 - just before NVIDIA's GeForce GTX 480 hits the shelves - and it's known as the R5870 Lightning.