Introduction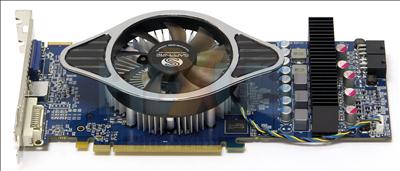 Generally lauded in the technology press when launched on April 28th, 2009, the Radeon HD 4770 GPU redefined mid-range graphics-card performance, thanks to significant processing power - 640 stream processors - allied to GDDR5 memory. At that time we commented that "The arrival of Radeon HD 4770 has raised the bar in the sub-£100 graphics-card market, considerably so, to the extent that it's difficult to look past it unless laying out the cash for the next real step up in class - GeForce GTX 260 and Radeon HD 4870."

Since then, however, retail cards have been relatively hard to come by, with 40nm production not ramping up as quickly as we'd hoped for. That low-stock situation is still being felt today, but it's somewhat mitigated by further price chops on Radeon HD 4850 and HD 4870 512MB - both of which are available for under £100 today.

Sapphire's seen the intrinsic good in Radeon HD 4770 and decided to create another GPU that's slightly cheaper. The result is the £60 Radeon HD 4730 512MB - a card whose architecture is a real mix-and-match affair. Find out why by reading the review.