The card
Want to know about AMD's ATI Radeon HD 4890 XT, OC, and GeForce GTX 275? Head on over to the original look, please.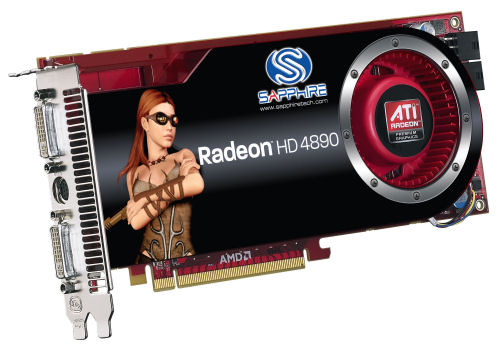 The cooler, PCB, and everything else is identical to Sapphire's stock-clocked card. All that's changed are the clocks, from 850MHz/3,900MHz to 901MHz/4,000MHz. Well, that and the sticker on the OC card.

Overclocking results showed that Sapphire's very own HD 4890 XT 1,024MB's memory scaled to 4,600MHz with consummate ease, so whilst we appreciate that the company needs to ensure that yields are good enough for warranty purposes, simply adding another 100MHz to the GDDR5 memory isn't wholly impressive.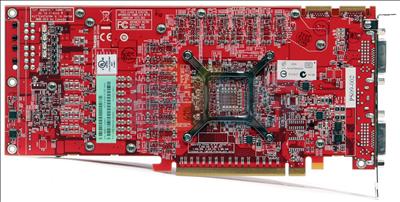 The card, therefore, is distinguished from other Radeon HD 4890 OC 1,024MB - which most partners will have - by a bump in the memory frequency, from 3,900MHz to 4,000MHz. Both cards run with the same 900MHz core speed - well, 901MHz for the Sapphire.



The double-height cooler's a proven design now.



Sapphire/ATI still claims an idle-power rating of 60W with a maximum-load reading of 190W - the very same as the HD 4890 XT and OCs.



Rear-mounted outputs remain the same. We fully expect Sapphire to release Vapor-X and TOXIC versions in the near future, perhaps with some serious overclocking to boot: 1,000MHz core and 4,000MHz+ memory.

Expect the retail packaging to be much like the Vapor-X's, but you may find the 'lite' bundle instead, usually characterised by the SKU code ending in '20R.

The package is backed up by Sapphire's standard two-year warranty. Claims in the first year are handled by the supplier from whom the card was purchased from. Claims after this period are handled by a U.K.-based service centre.