Futuremark Tests I
Rendered at QHD or UHD resolutions and making use of DX12 technologies such as asynchronous compute, explicit multi-adapter and multi-threading, Time Spy is a modern 3DMark benchmark that hints at GPU potential in today's latest games.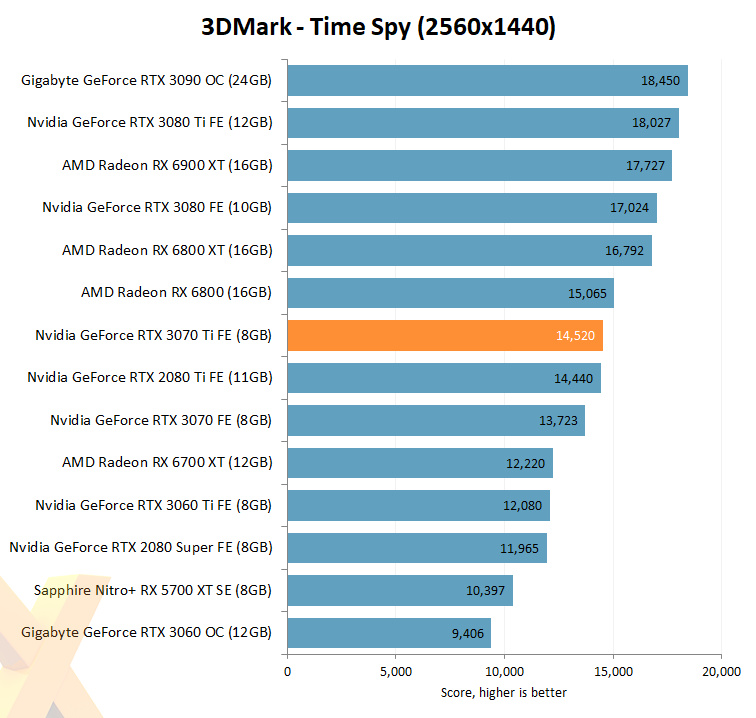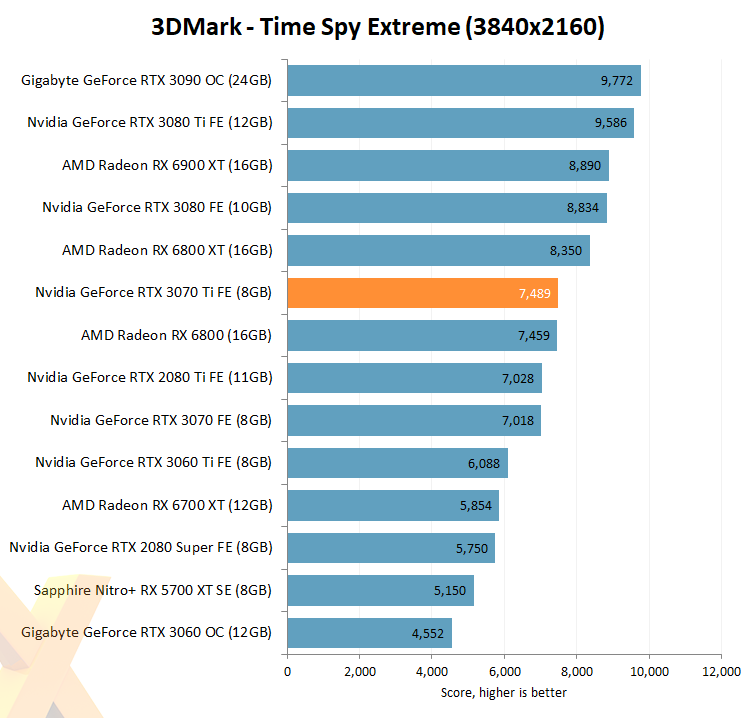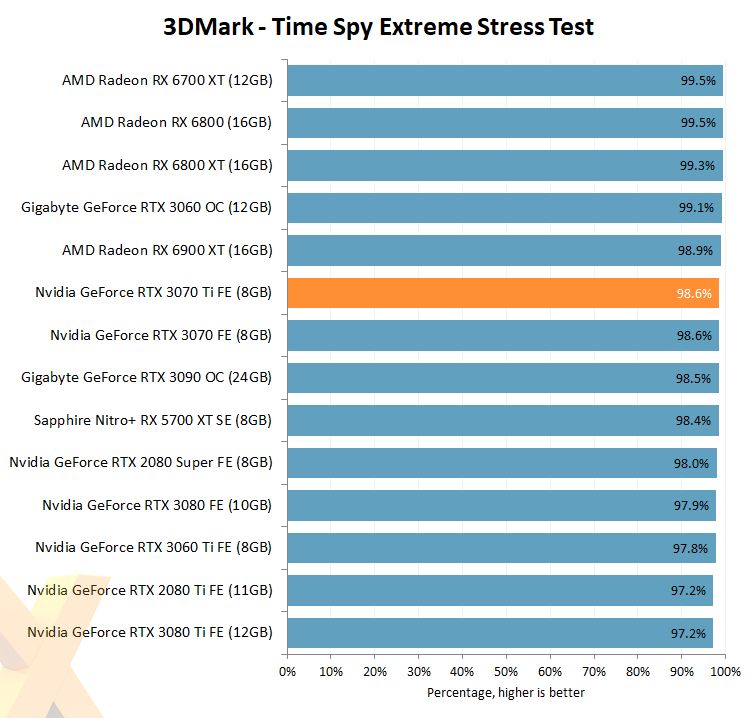 We appear to have a low-boosting Founders Edition card. Running at only 1,900MHz real-world boost, the non-Ti actually operates with higher clocks, going against their respective base specifications.
Such consideration makes the latest FE about seven per cent faster than the non-Ti, with almost all of the gain attributed to the much faster memory.
If you care about SRPs at all, the performance of this $599 model is almost the same as the $579 AMD Radeon RX 6800 16GB.