Borderlands 3
The fourth instalment of this wildly popular franchise sees you battle against Troy and Tyreen Calypso. Riotous fun indeed.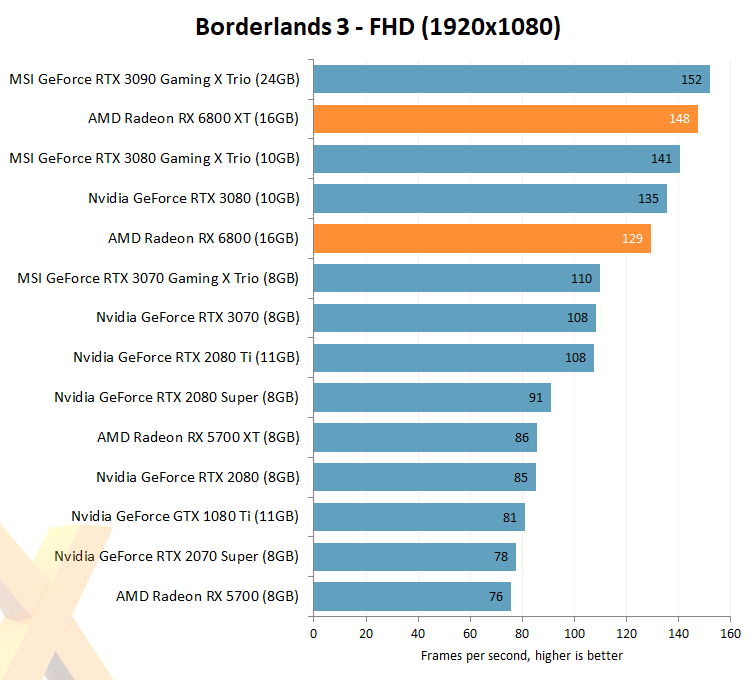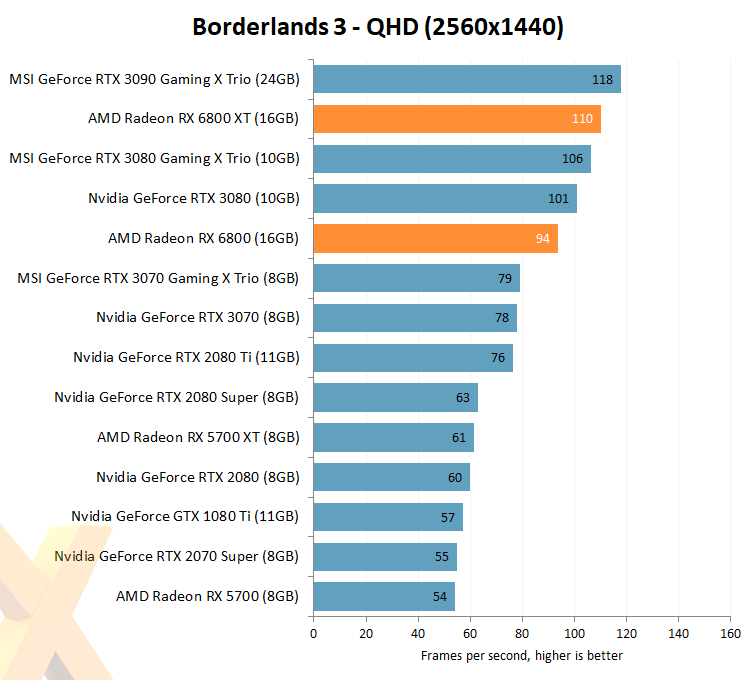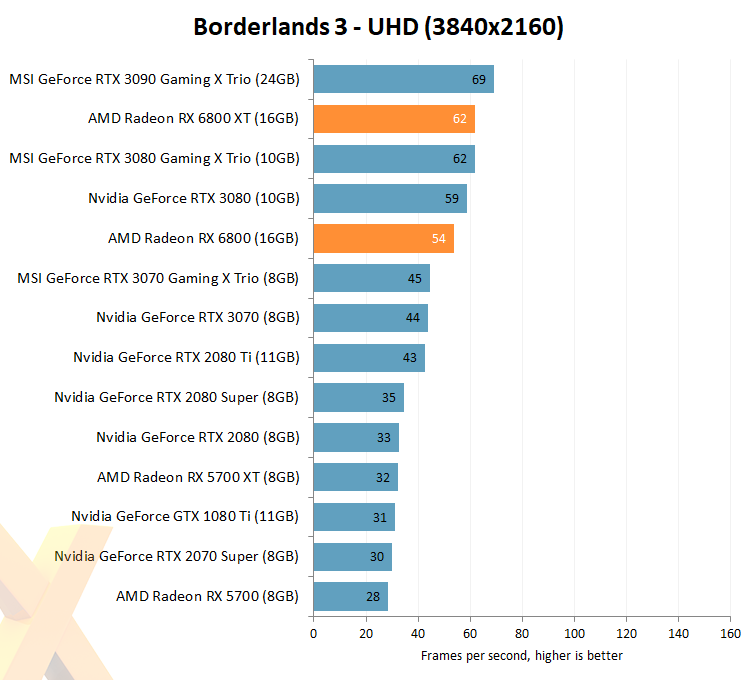 AMD's said that Borderlands 3 performance is about as good as it gets on Radeon. Those numbers are derived by using Smart Access Memory, which we will cover later in the review.
As it stands, the new Radeons are still pretty damn fast. Reference to reference, RX 6800 XT is marginally quicker than RTX 3080 FE, and RX 6800 is substantially speedier than RTX 3070 FE.
AMD is practically doubling last-gen performance, too, and that's without taking the beefier RX 6900 XT into account. 4K-capable cards? On the evidence of this benchmark, yes.