Power, Temperature and Noise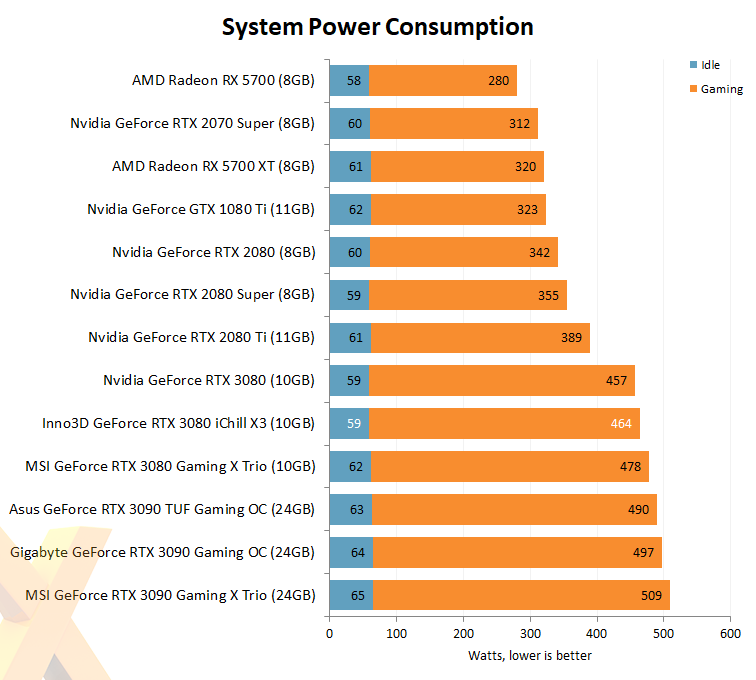 As you know, Inno3D specifies this board with a 340W TDP, evidenced by the total power consumption being a bit higher than the FE.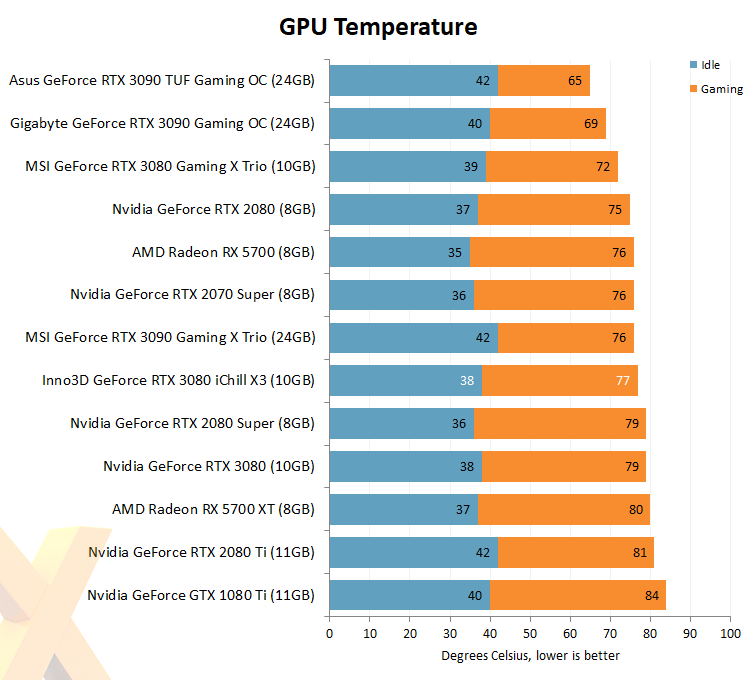 Any peak temperature below 80°C is considered good in our quiet-computing enviroment.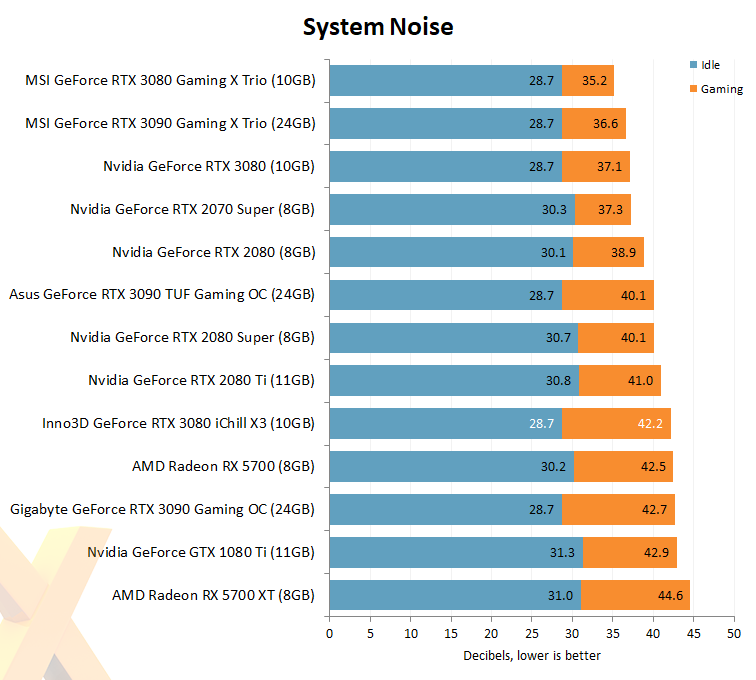 Appreciating the hulking cooler, there was an expectation the card would do better in terms of acoustics. Going back to the logs shows the triple fans spin up to 2,225rpm after 10 minutes of gaming load. The Asus and MSI cards spin at comfortably below 2,000rpm using the same gaming load and testing environment. As a note of refernce, Inno3D reckons the fan speed ought to be closer to 1,600rpm, going by its own testing. Strange.