Civilization VI: Gathering Storm
Some would call it the ultimate turn-based strategy game, and who are we to argue? Civilization VI is an excellent way to lose a few hours, and with more expansive empires than ever before, a capable PC is needed to experience the game at its very best.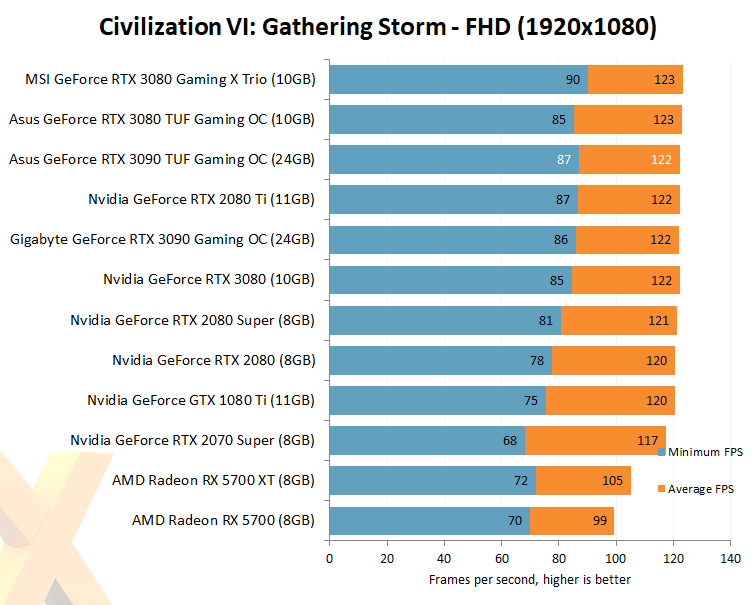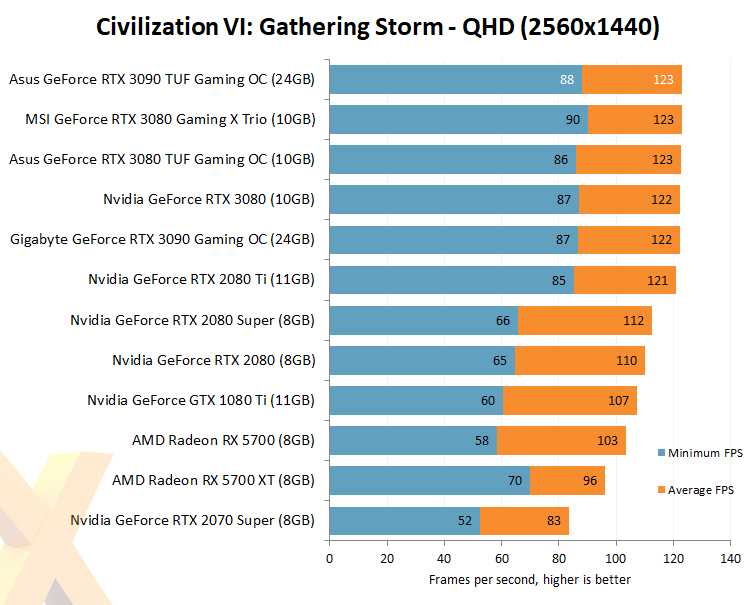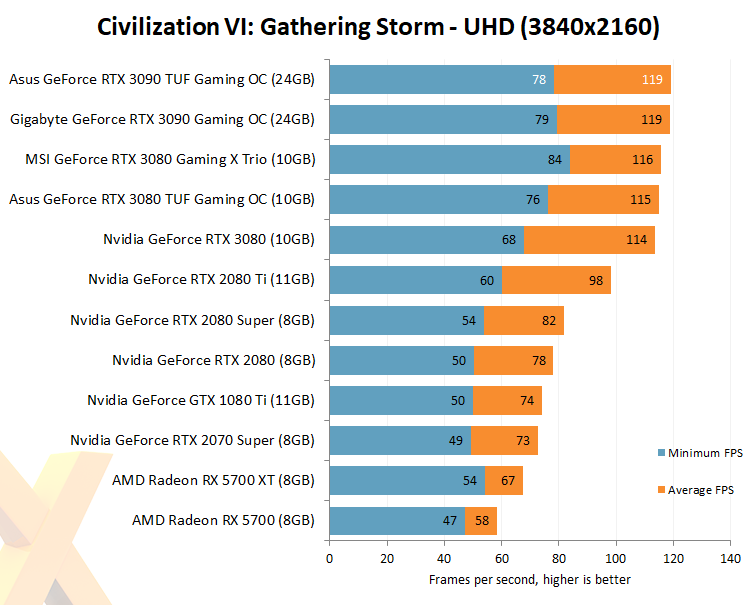 The Asus card loses all of 3fps in the transition between FHD and UHD. Impressive.